Webclass (From your living room): Discover How My Options Students Are Going From Flat To 5-Figures In Under 90 Days And The Model They Used To Achieve It Working Less Than 2 Hours A Day From Anywhere In The World On A Laptop..

Monday, 15 June 2020 from 19:00 to 21:00 (Singapore Standard Time Singapore Time)
Event Details
 In This Exclusive LIVE Workshop You'll Discover:

Why 99% of what you see about "making money with options" is bs - and what you really need to master to make big money in any market condition



The step-by-step blueprint to getting True Freedom in 90 - 180 days where you could be making 5 figures from your laptop, travelling the world and doing whatever you want




How this #1 skill makes you far more versatile and nimble in trading the stock market



3 simple yet effective tricks to high probability, low-risk income trades




CASE STUDY: How I made enough money to uproot my family to Australia living the lifestyle that we truly wanted



How to make consistently > 2% income per month, and much much more.. (more is possible, but not always necessary depending on your risk profile)






Most Recent LIVE Account Track Record (7th Oct 2019 - 13th Dec 2019):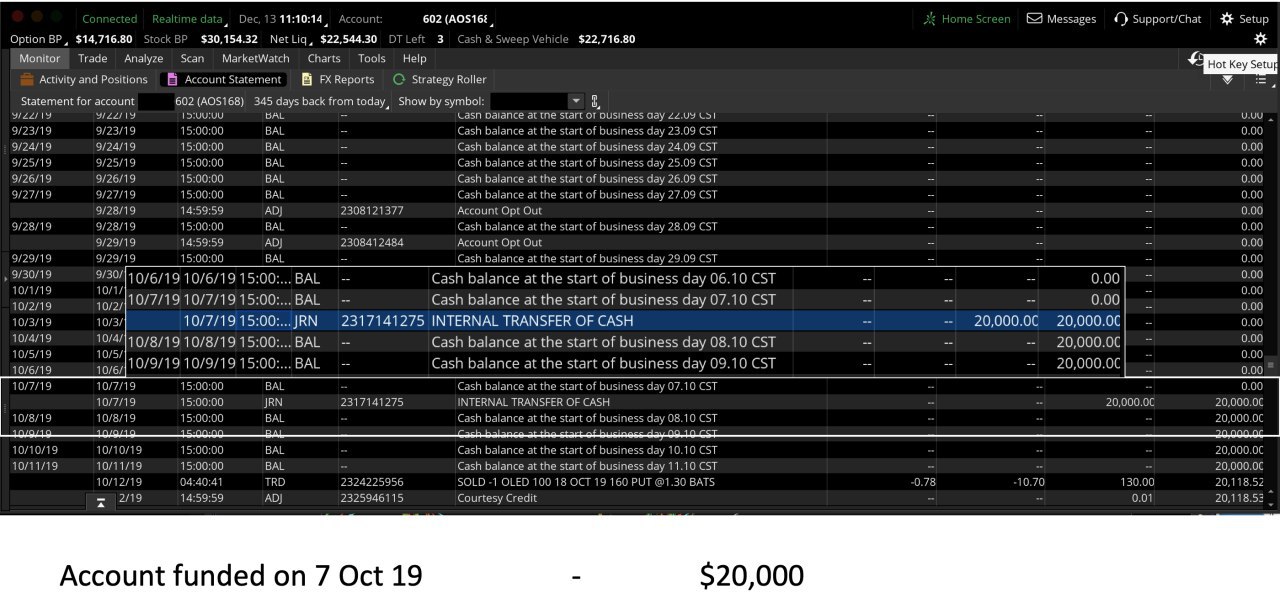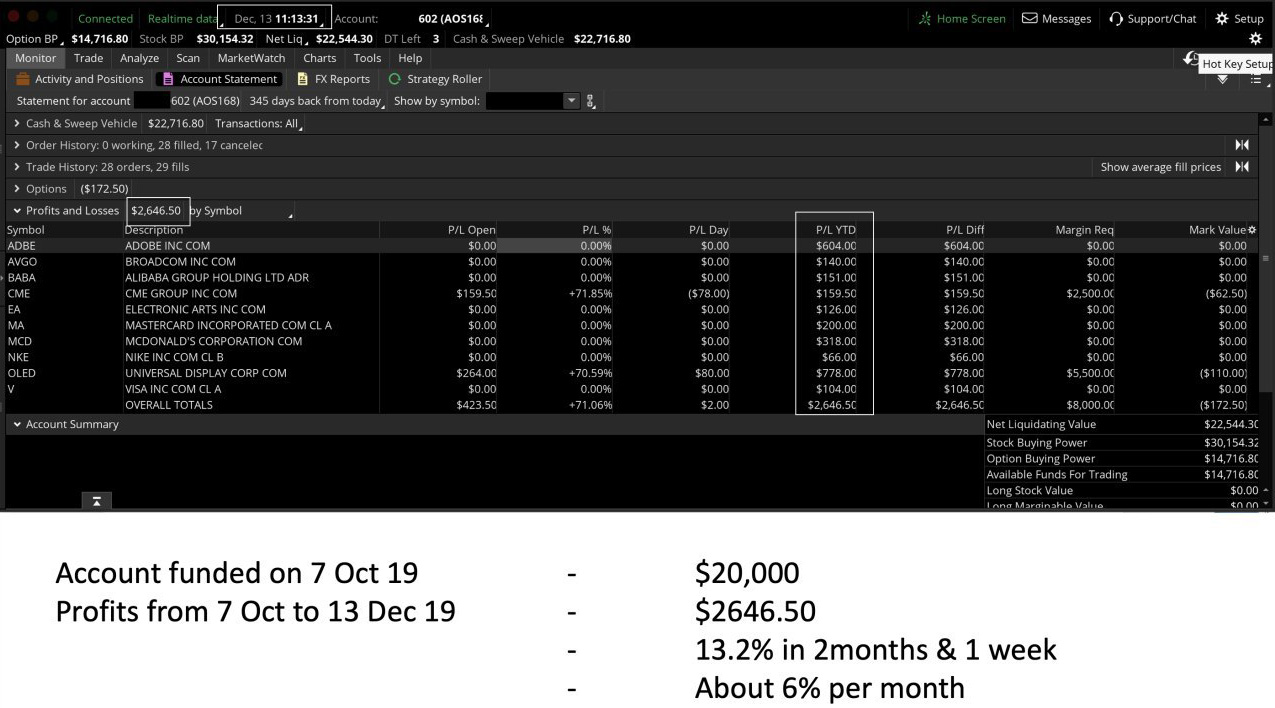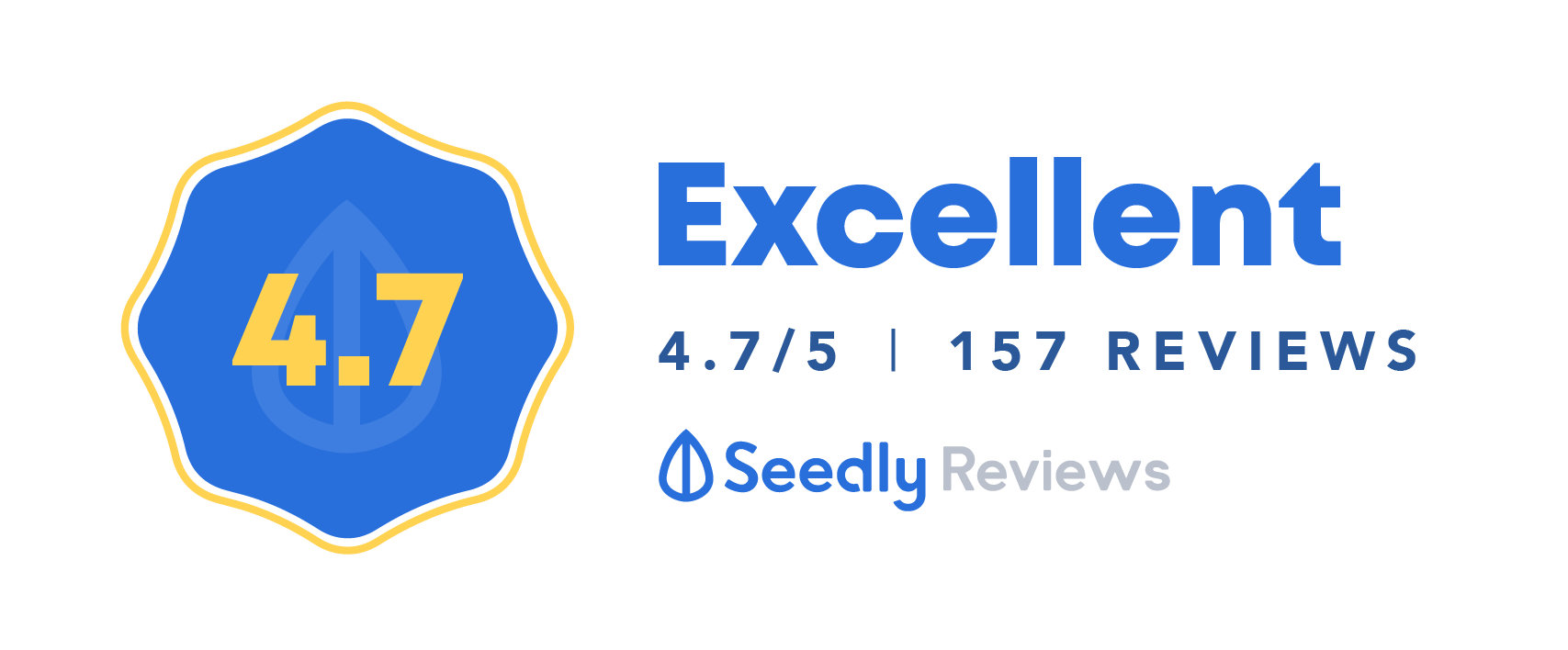 Who is Francis Goh?:

Francis joined the RSN in 1993 and was given an award to study at the Australian Defence Force Academy, after which he returned to the RSN and served as a junior officer. He spent several years serving onboard ships and shore establishments before taking command of RSS Brave and RSS Valiant.

Together with his crew, he played a part in defence diplomacy, protecting Singapore's sovereignty and kept our Sea Lines of Communications open. During this period of time, RSS Valiant won the RSN Best Ship award in 2013. He subsequently served in various HQ positions before completing his career in Jul 2017.

After ending his career in the SAF, he chose options to generate income for himself as he didn't want to work for others.

He studied options intensively for several years and managed to crack the code, eventually having the means to be able to move his family to reside in Australia.

The reason why Francis wants to teach options is due to:-

Boredom and lack of sense of purpose


Wants to use his time more meaningfully to help others as most traders are focusing on the wrong areas to attain success and consistency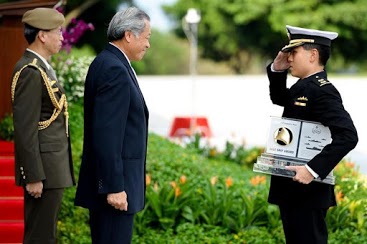 ---

Venue:
The Trading PLC
45 Middle Road
#06-01
Singapore 188954
(We share the same building as Academies Australasia College)
Do you have questions about Webclass (From your living room): Discover How My Options Students Are Going From Flat To 5-Figures In Under 90 Days And The Model They Used To Achieve It Working Less Than 2 Hours A Day From Anywhere In The World On A Laptop..?
Contact Francis Goh Options
When
Monday, 15 June 2020 from 19:00 to 21:00 (Singapore Standard Time Singapore Time)
Add to my calendar