Sales Have Ended
Registrations are closed
Thanks for registering for the webinar. You will receive a confirmation email shortly.
Sales Have Ended
Registrations are closed
Thanks for registering for the webinar. You will receive a confirmation email shortly.
Description
Increasingly, ICT for agriculture applications and platforms are being developed to support the modernisation and the productivity of the agricultural sector. Two key observations have been made: first, a great number of existing applications and applications being developed address only a narrow spectrum of the agricultural value chains actors and segments; second, most ICT for agriculture applications struggle to meet adequately needs of stakeholders targeted and also to generate revenues or become profitable.
The implementation the AgriHack Talent initiative and other CTA activities inform that this situation is notably caused by the weak knowledge of the agricultural sector, its varied actors and opportunities, as well as by the weak entrepreneurial knowledge of many developers, notably the younger ones.
The webinar "Developing ICT services and products for agriculture: key success factors" is organised as part of the Durban AgriHack Talent Challenge, to be held from 28 November to 02 December in South Africa. It is one of the actions implemented to address this issue in the framework of that activity. It is also organised in the framework of the celebration of the Global Entrepreneurship Week currently on-going. The content of the webinar is based on the new handbook "ICT for Agriculture Entrepreneurship Guide" prepared by CTA.
Objective
The objective of the webinar is to raise the knowledge of the Durban hackathon teams and other people interested, on key factors for developing successful ICT services and products for agriculture.
Targeted participants
While targeting mainly participants involved in the hackathon in Durban, the webinar is open to any person interested in these issues.
Presentations

Understanding the agricultural value chain, stakeholders and ICT application opportunities
Telly Onu, CEO Quintessence Consulting Inc; Managing Director ProHaus Group – ICT4Ag Specialist, Entrepreneur, Strategy Consultant, Angel Investor.
Developing your Plan A – Introduction to Lean Canvas and Business Model Canvas
John Kieti, ICT4Ag Researcher (University of Kenya) – Former Director of mLab East Africa
Presentations will be followed by Q&A sessions. The webinar will be participative and interactive.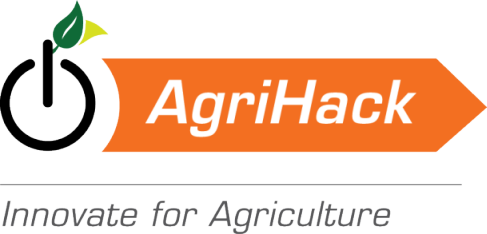 The Durban AgriHack is organised by the Technical Centre for Agricultural and Rural Cooperation (CTA), in the framework of the "Agriculture, Rural Development and Youth in the Information Society (ARDYIS) Project, in collaboration with partners including DUT, CCAFS, GODAN, Geekulcha, mLab Southern Africa, SACAU.
More information: http://durban-agrihack.ict4ag.org ; lohento[AT]cta.int