Learn about how educators worldwide use Roblox in STEAM-based learning and how it can help students with future careers!
About this event
Note: This webinar will be conducted LIVE, so we will need you to register with your accurate particulars to receive the Zoom meeting link from us!
Learn all about Roblox - why is it so popular with children and how can creating Roblox 3D experiences help with future STEAM careers!
Read more below...
What is Roblox? Why are all our students playing it? What can students learn from creating 3D experiences on the Roblox platform? If you are a parent with a child who loves to play Roblox, or if you are a child looking to see how to improve your 3D building experience, this webinar is for you.
This is why you should attend this webinar.
About the Webinar
Webinar Highlights
5 pm: Agenda for the day and welcoming participants
5.05 pm: Mr. Deddy Setiadi from Kodecoon Academy will kickstart the webinar and share what were some of the burning questions about Roblox raised by parents.
5.10 pm: Sharing by Ms. Genevieve Johnson on
What is Roblox?
What type of people are involved, what types of skills are needed to make a good experience?
Why do people make 3D experiences on Roblox or anywhere else?
What are some ways that people use 3D experiences to make the world a better place?
5.20 pm: Sharing by Ms. Genevieve Johnson on
Roblox Studio demonstration
5.25 pm: Sharing by Ms. Genevieve Johnson on
How does creating experiences on Roblox prepare you for future STEAM careers?
530 pm: Opening the floor for Q&A session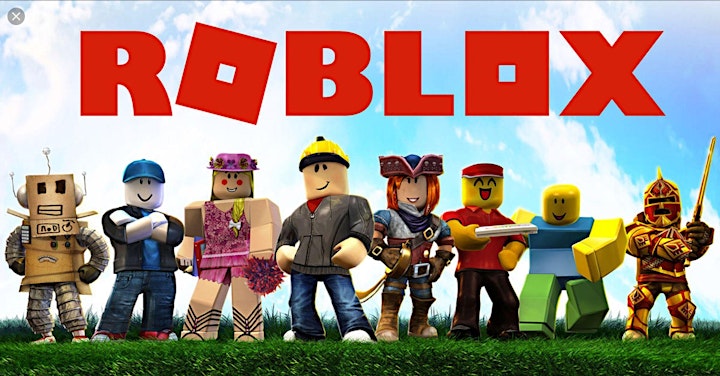 About the Speakers
Genevieve Johnson is the senior instructional designer for Roblox, the world's largest user-generated social platform. In her role, she oversees creation of educational content and advises educators worldwide on how to use Roblox in STEAM-based learning programs. Her work empowers students to pursue careers as entrepreneurs, engineers, and designers. Prior to Roblox, Johnson was educational content manager for iD Tech, a nationwide tech education program that reaches more than 50,000 students yearly, ages 6-18.
-
Deddy Setiadi, is both our trainer and co-founder of Kodecoon. He has been teaching programming for about 4 years now, impacting more than 500 students under his care. He is trained to provide sharp assessment on your child's strengths and weaknesses and how the team can help guide your child in this programming journey. As a co-founder, he believes that "In the near future, there will be many programmers on the street. But how will your child stand out? Instead of following the crowd to be the best programmer, aim to understand how technology works and apply it to something bigger than yourselves. The answer lies in application." He loves to challenge the students to take the programming skills that they have been equipped with, and translate them into creative ideas and plans that make a change.
Organiser of Webinar: Fireside Chat with ROBLOX Guest Speaker
Kodecoon was founded with the mission to expose students to
digital literacy
and
computational skills
to prepare them for the fast-changing world of technology. For the past four years, Kodecoon has been providing top-notch technology courses to equip every student with the relevant skills to
adapt
to the volatile, uncertain, changing and ambiguous (VUCA) world, to
transform
them into leaders with the right mindset and confidence in creating
breakthroughs
in their own areas of interest.
 -
With curriculum to provide students with avenues for self-exploration, Kodecoon's goal is to equip every student with the knowledge and skills to transform their ideas into reality with code. Adopting a student-centred approach in our classroom setting that allows the facilitation of a proactive learning environment, our students are able to effectively learn through the aid of active class discussion and apply programming concepts to create fully functional projects.