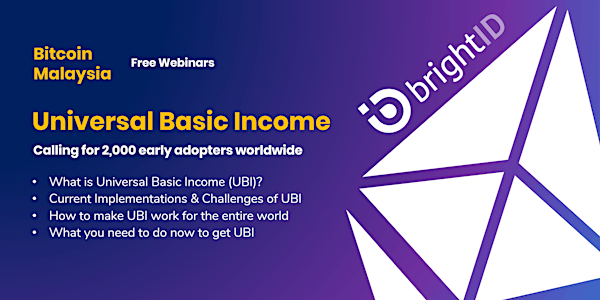 [Webinar] Universal Basic Income | What, Why & How
Be an early adopter of a worldwide Universal Basic Income experiment.
About this event
This event is suitable for people with zero knowledge about cryptocurrencies and blockchain technology.
It is designed to be easy to understand so that you walk away with some basic understanding of a technology phenomena that is widely said to be as revolutionary as the Internet.
What this event will be about
In one hour, you will learn:
- What is Universal Basic Income?
- Why UBI?
- Wouldn't UBI just make everyone lazy?
- Current Implementations of UBI
- Problems, Challenges & Failures
- BrightID as a solution
Speaker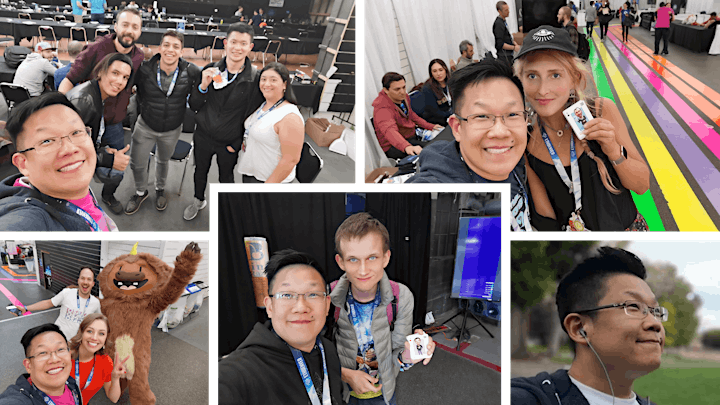 Jason Chew, Managing Partner, BitcoinMalaysia.com
Jason is a community builder and also manages BitcoinMalaysia, the largest cryptocommunity community built since 2012.
Jason's first experience in the cryptocurrency rabbit hole began with Celebrus Advisory, a recognised Top 10 blockchain consulting company in Asia Pacific. Jason has played an extensive role advocating the safe and responsible use of cryptocurrencies, helping new entrants differentiate the real and fake through his easy to understand talks. Originally from the renewable energy sector, Jason is also the founder of EMPOWER - a startup that is developing a blockchain-based decentralised finance (deFi) product for the renewable energy sector, that issue loans so that more people can install solar panels for their residential rooftops.