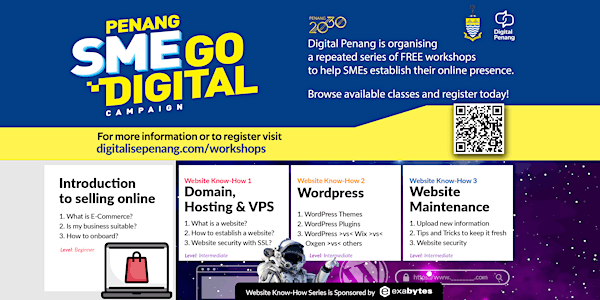 Website Know-How1: Domain, Hosting & VPS
Join us in understanding the 1st step in building a website for your business!
About this event
DIGITAL PENANG IN COLLABORATION WITH EXABYTES
There are many ways in establishing an online presence. One of the most common ways is to establish a website for yourself! Learn the basics so you can do what's best for your business. Join us in this 2 hour workshop where we teach you the basics of domains, hosting and VPS so you can start your website building journey.