Wedding Lunch - Yi Qian & Zhi Yin
About this Event
Yi Qian & Zhi Yin's Wedding Lunch
Together with our Parents,
Mr & Mrs Goh Chin Beng | Mr & Mrs Yap Kian Siah
We joyously invite you to join us to celebrate our marriage!
About this Event
Dear Relatives and Friends,
We would like to invite you to our wedding lunch on Sunday 21st March 2021 at The Revelry Hall, Outpost Hotel Sentosa, Singapore. Looking forward to meeting everyone!
Programme Outline
10:30 am: Solemnization, followed by Tea Ceremony
12:00 pm: Wedding Reception at the Revelry Hall
12:30 pm: Wedding Lunch will commence
Due to capacity limits, only relatives are invited to the Solemnization and Tea Ceremony.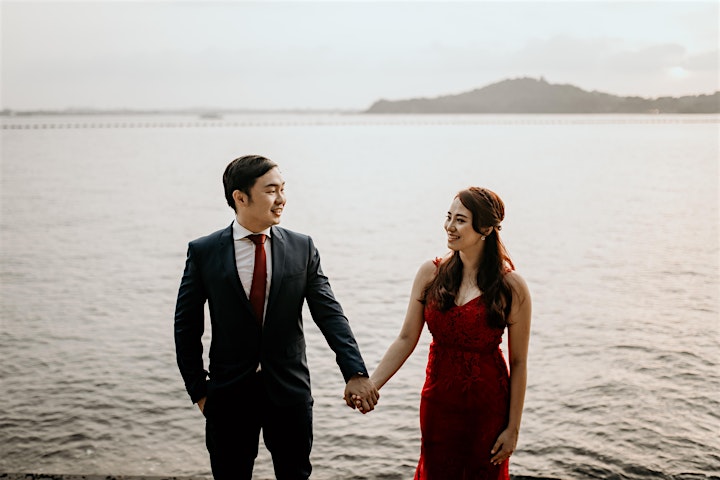 Note to Guests on Covid Safety Measures
All guests should activate TraceTogether and use SafeEntry to check in and out the premises
Mask to be worn at all times when not consuming food or drinks
Guests will be divided into 2 Zones - Zone 1 & Zone 2
Guests will then be split into groups of 5 per Table
Refrain from intermingling between Zones and Tables
Maintain at least 1-m distance between all groups at all times
There will be no free-standing activities such as cocktail reception
Beverages will only be served to you at the table directly
Food will be individually plated for hygiene purposes
No live-performances or activities involving singing, loud talking or shouting is allowed. (We can only do silent Yum Seng)
Remember to collect your free carparking passes at the reception
See you there!