About this Event
Attention to All,
Need A Way To :
1) Create Passive Income 🤑🤑 ;
2) Unlock Time Freedom 😇😇 ;
3) Have Better Control of Your Life 😎😎 or
4) All of the Above!! 🤩🤩
In this 2.5hrs, Coach Kevin Will Be Covering the Following :
7:45pm - 8pm : Registration & Paper Account Opening for Beginners
8pm - 8:20pm : Brief Explaination of Stocks Options
8:20pm - 9:05pm : Basic Fundamental & Technical Analysis of Stock Ideas from Guests
9:05pm - 9:25pm : Create Option Trade(s) from Stock Ideas from Guests for Entry when Market Open at 9:30pm - Guests are Welcome to follow the Trade(s), but, Please Do Your Own Due Diligence
====== 5 Minutes Break ======
9:30pm - 10pm : Time Frame for Created Trade(s) to be Filled - At Times may Take Longer
10pm - 10:15pm : Q & A
**Do Point Out if You need Help with A Options Position!!
**I will be Attaching Results of Myself during the Session & More To Be More Transparent, but, Will Block Out Some Info.



There's no Session on 16/03/2020 that I Did a Cut Loss & on 17/03/2020 that I Exercised a Position for Profit.🤔🤔
Most People will Ask When to Do What Out of So Many Choices, Well, It really Depends!! 😎😎
Feel Free to Come My Next Session to Find Out More!!😉😉

On 14/03/2020, I was Auto Exercised by the Platform as I Left Some Positions Running!! 🤔🤔
While, Some Positions Expired Worthless!! 🤑🤑
Most of the Time, People Tend to Close Position before Expiry, Is It Necessary?🤔🤔
The Result was Not Good, but, To Point Out to All that I'm as Much the Same as Anyone & Do Suffer Losses at Times!! 😑😑
The Key is in The Learning Journey, The Positive Mindset & The End Result!! 🤩🤩

As the Stocks Market is Going Red, at Times, There Will Be a Need to Top Up Your Account to Support Your Options Positions or Be Ready for Your Next Move!!🤔🤔
Do Come By for My Next Session to Ask Me on This Topic!!😎😎
I Bought 1 Stock on 12/03/2020 though The Stocks Market is Going Red!!🤩🤩
Want to Know More or My Next Buy, Do Come By for My Next Session!!😉😉


Though No Session Occurred on 10/03/2020, I think I will Share that By God's Grace, I still Made Some Profits for the Night by Doing Some Options Repairs & Trades. 🤔🤔
Do Come for the Next Session to Ask Me during Q&A if You think of Repairing Your Options Position. 😎😎

By God's Grace & with My Experiences, I was Still Able to Make Some Profit on 09/03/2020 with My Basic Account despite the Big Movement of the Market as Shown by the Next Pic!! 🤑🤑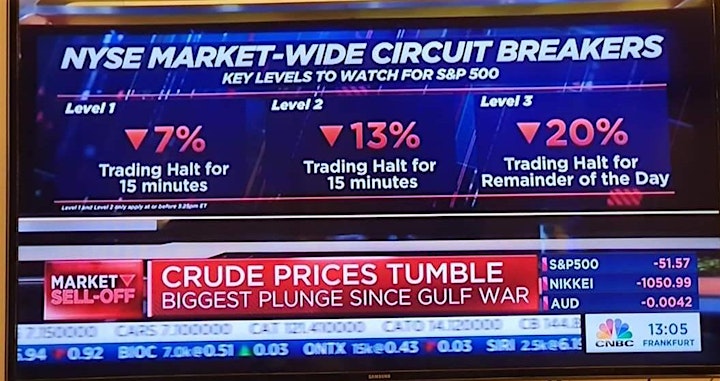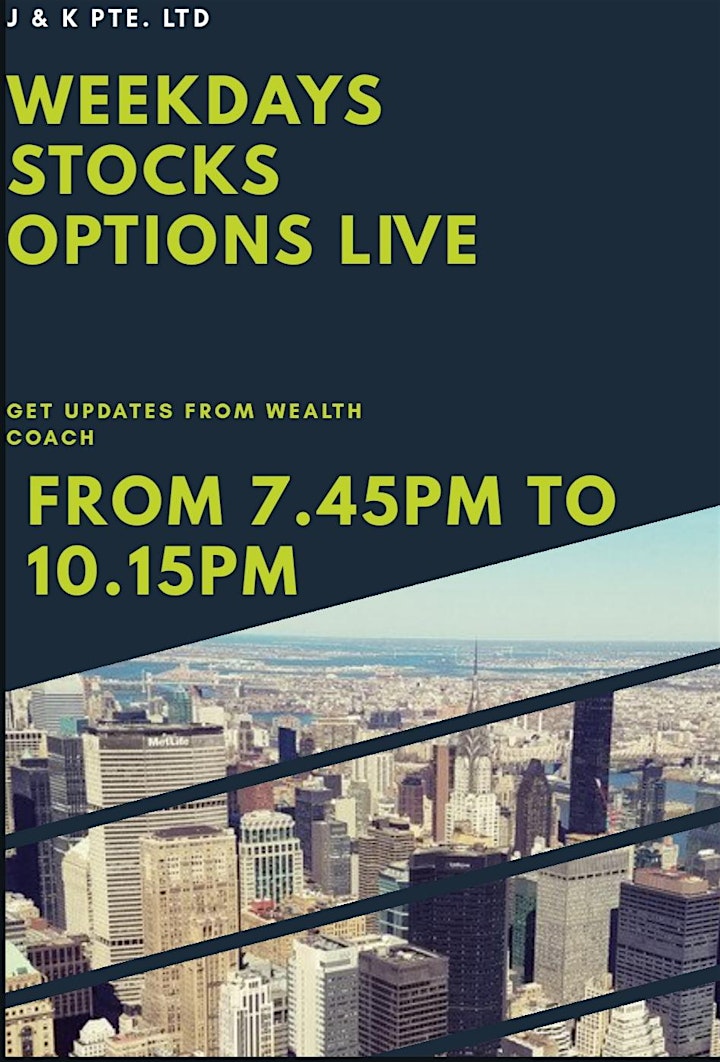 The Stocks Market is Moving Up & Down Alot Lately Much Due to Effects from Covid 19 & Others... 😬😬😬
Are You Ready for ANY Situation that May Hit You?!!😝😝😝
Interested in Investing, but, ZERO Knowledge....Skeptical or Scared of Getting Burnt???😐😐😐
I Met Many Exactly like Any One of You....Till I Walked Them Out of Their Shell....😉😉😉
Are You Ready to Give Yourself a Chance to Allow Me to Walk with You in A Live Session? I will be with You Side by Side during this Live Session!!! 🤑🤑🤑
For My 3hrs Live Workshop
Usual Price : $60
Promo Price : $42
But, for the 2.5hrs Special NOW Price : $33 (While It LAST!!)