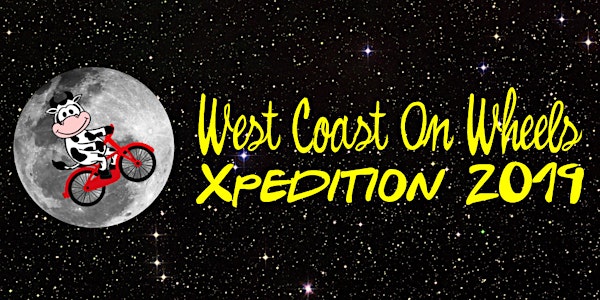 West Coast On Wheels Night Xpedition 2019
Join us this December for our 2nd edition of West Coast On Wheels Xpedition 2019! Please note that this is a long distance cycling event.
When and where
Location
Labrador Park 91 Labrador Villa Rd Singapore 119190 Labrador Villa Road Singapore, N.A 119190 Singapore
About this event
We are embarking on a ride from the West to the East !
Please read through the event description below to understand the event details before proceeding to purchase your tickets.
How to register?..... Please take note that you have to purchase :
1 Wave Ticket + 1 Finisher T-Shirt + 1 Nite Rider Transport in your cart to complete the purchase.
If you are not taking the return transport you need not add the Nite Rider ticket to cart.
If you do not choose your finisher T-Shirt , you will not be entitled to a T-Shirt on the actual event day. Sizes are by tickets only .No Size change will be allowed.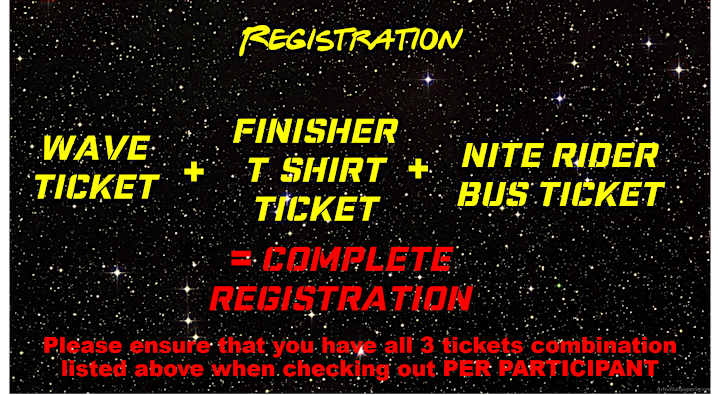 This is a cycling event. To cater to the various competencies, there will be different waves on different paces. The estimated distance for this event is 36KM
Participants must be 13 years and above and able to know how to cycle & cycle competently to participate in this event.
Participants who are unable to cycle will be not be allowed to participate in the event.
Bicycles will be provided for this event. Participants are not allowed to use their own bicycles.
There will be a shuttle bus from Labrador Park MRT to Labrador Park from 6.00pm - 6.35pm.
FAQs
How long is the cycling distance ?
The distance is approximately 36KM
Will we be cycling on the road?
Yes!. Roads, pavements & Park Connectors will be used. A helmet will be provided as it is an LTA regulation to ride with a helmet on the road.
Is there a minimum age requirement to enter the event?
Yes, Participants must be 13 years old and must be competent in cycling long distances. If you are a new cyclist you are advised to choose the Tortoise Group option. As we will be riding on the road, it is mandatory for you to be competent in riding a bike for your own safety.
Are there stops / waterpoints along the way?
Yes there are designated waterpoints & rest areas en-route.
Finisher T-Shirt
Please add a finisher T-shirt ticket to your cart when checking out your wave ticket. Please be informed that 1 participant is entitled to 1 T-shirt only. This will be verified during collection on the actual day. Finisher T-Shirt design is at the bottom of the page.
What is the programme outline?
1730 onwards | Registration Commences
1840 | Registration closes
1900 | Safety Briefing & Prepare for Flag off
1915| Flag off at Labrador Park in waves
2300 onwards | End of cycling activity
2300 onwards | Supper @ Pasir Ris Park
0130 | Nite Rider Return Bus *
Please take note that the above timing is estimated and may be revised on the actual event day according to en-route conditions.
In the event if the event ends later than expected due to any delays, bus services will be rescheduled.
Please have an early dinner before reporting.
Is there a return shuttle bus?
Yes there is a return shuttle bus, Please purchase the Return bus ticket. Without a return bus ticket you would not be allowed to board the nite rider bus. Please choose the MRT station that you would like to alight. No amendments are allowed for return bus tickets. In the event the event ends earlier, the return bus timing may be brought forward or if the event ends later the bus will wait accordingly.