Description
"Opportunities To Leverage Emerging Tech Trends As They Become Mainstream"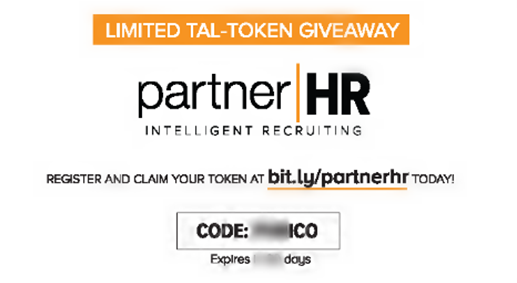 CANDIDATE BLOCKCHAIN with LIMITED 200 TAL TOKENS GIVEAWAY - candidate register at bit.ly/partnerhr
---
---
• Introduction to the Blockchain Technology and its relevance to HR
• The use of background screening as part of the recruitment process
• Moving from employee engagement to employee experience
• Digitalization of HR-related process and interaction for communication

• The emergence of gig staffing of freelance and contract staff
Moderator/Speaker : Bernard Cruz - regional HR Director/VP and practitioner 20+ years, with Jebsen & Jessen, Pall Corporation, Prosafe Production and LogicaCMG. Kannan Chettiar - MD of Avvanz an Employee Lifecycle Management company in candidate background screening.
Registration https://www.partnerhr.asia/HRTech is till 19 April 2018, via PayPal S$5.35 (GST 200105299E) with refreshment. Attendees will receive 5 bonus tokens as part of our upcoming Blockchain solution for recruitment, and discussing its value and use on 20 April event day.

This event is organized by partnerHR.asia, with our partners Avvanz, ProSkills Consulting, GetDocPlus, Yuvo, Consult U, Jabez Consulting, and Providence Solutions. Location is opposite One North MRT station and public parking is available