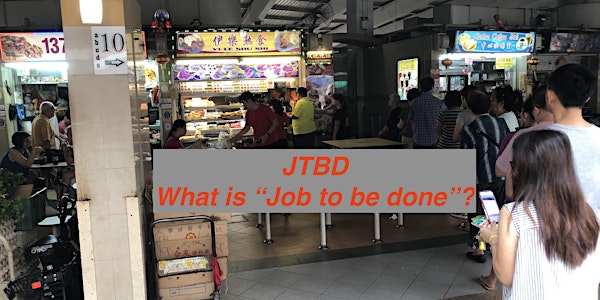 What is JTBD? Job to be done explanation workshop.
What is JTBD or Job to be done in marketing? A snippet of an actual lecture from a Singapore tertiary institution on how we define JTBD.
About this event
What is JTBD?
JTBD refers to Job to be Done. It refers to the jobs that people want their products or services to achieve.
JTBD Framework example used:
Street Food Versus Chain Coffee Shop
Have you ever felt that the price is very expensive in one F&B outlet, but you are alright to pay a lot more in another F&B outlet. Have you ever wonder why that is the case? And in this JTBD example, we contrast the same amount you pay in a street food outlet versus Chain Coffee Shop.
To learn more about F&B marketing
For folks interested in the restaurant target market:
The trainer in this session: Ebenezer Heng