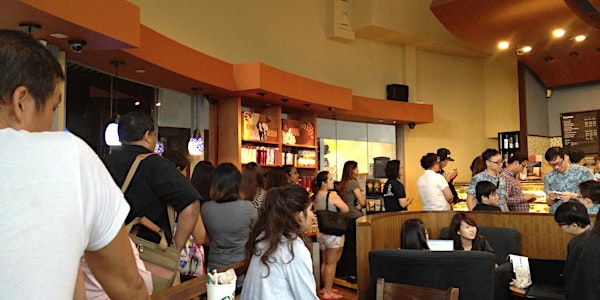 What is the target market for Starbucks Sharing Session
What is the Target Market for Starbucks? (Sharing Session)
About this event
In this sharing session, we will look at the target market for Starbucks based on a research done by students from a Singapore Tertiary institution.
They will be looking at Starbucks ' extreme users, as well as using Jobs Theory to analyse Starbucks' customers JTBD (Job To Be Done).
Based on this reseach and also the students' input, Ebenezer Heng will delve into the target market (audience persona) of Starbucks.
Learning Objective:
Starbucks Target Market
Overview of Starbucks Extreme users
Insights into Starbucks customers JTBD
Who should attend:
Cafes/Coffee Shops Owners looking to ascertain their target market
Marketing managers in the Food and Beverage domain, looking for new avenue or plotting the customer journey map.
Faciltator for this session: Ebenezer Heng
To learn more about Target Market
For other coffee workshops