What Top Fund Managers Are Doing: Investment Secrets Revealed!

Wednesday, 17 February 2016 from 19:00 to 21:00 (Singapore Standard Time Singapore Time)
Event Details
What Top Fund Managers Are Doing: 
Investment Secrets Revealed!

with live market analysis

Have you ever wondered how Warren Buffett made his enormous fortunes?

Are you interested in learning his strategies to improve your investment returns?

Do you truly understand the fundamentals and concepts of Value Investing that has made investors millionaires?
Long ago, Benjamin Graham taught Warren Buffett that "Price is what you pay; value is what you get." Buffet understood this principle and made enormous fortunes through Long-term Value Investing however long-term rewards don't go to investors who think value investing is just a simple strategy.
The average value investor usually just look for securities with prices that are lower in hopes of a higher intrinsic worth.
Successful investors, like Warren Buffett, understand that major returns are determined by a long-term mind-set and properly applying value investing fundamentals.
What can you learn from this seminar?
Learn how to seize opportunities:

Understand what sectors Warren Buffet has invested in and why?

What is Warren Buffet's plan for the future

?

How you can apply his strategies in your portfolio

What you need to know to become a value investor?

Discover the lasting fundamentals of Value Investing

What are the current market opportunities?

Understand macro-economic business and stock cycle
And much more!
Take action and learn investment strategies from our leading experts that will help you understand what successful traders are constantly applying to get wealthy!
Who Should Attend?
Traders Who Wish To:
Improve in anticipating the market and be exposed to more trading opportunities and strategies to diverse your portfolio.
Value Investors Who Wish To:
Be adept with the market cycle to improve your investment decisions; when to hold, let go and release capital investment for the next cycle
Business Owner Who Wish To:
Understand the complexity of business cycles to improve your business expansion and contraction ahead of competitors.


Event Details
Time: 7pm- 9pm
Venue: 17 Phillip St, Grand Building Level 8 Singapore 048695
Speakers' Profiles
Dr Tan Kee Wee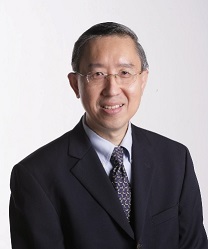 Founder of Weyhills Econometrics and economist on financial markets and its effect on global economies, Dr. Tan has been featured on 938LIVE's Money Talk for the past five consecutive years. His earlier experiences saw him working for numerous investment and financial institutions that are household names.
Dr. Tan started off his career in 1988 as journalist with the Business Times after achieving his PhD in Economics from the University of East Anglia in Britain. Despite spending most of his career in the business world, he keeps in touch with academia.
Dr. Tan currently lectures part time at the National University of Singapore (NUS) and Singapore Management (SIM) on Economics. He also conducts training sessions at SGX Academy for Trading Representatives as part of their Continuous Education Program (CEP)
Wong Kon How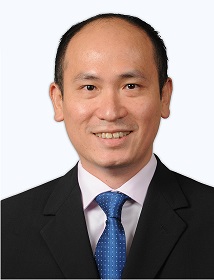 With more than 19 years of trading experience in the finance industry, Kon How is the founder of Weipedia Private Limited and provides professional consultation and training all over Asia. He is also a registered SGX Academy professional trainer and conducts training sessions for Trading Representatives as part of their Continuous Education Program (CEP) in Singapore, Malaysia and Hong Kong.
Kon How regulary conducts talks and seminars across various organisations such as Singapore Press Holdings, SGX, Chicago Mercantile Exchange, Hong Kong Securities, Hong Kong's Treasury Market Association and other non-profit organisations. He holds a Bachelor in Business from La Trobe University Australia and has been a floor trader and financial dealer since 1995.
Testimonies:
Attended mainly by bank traders
"…conducting an outstanding presentation…response to the seminar was overwhelming with 130 participants. The content of the presentation carries high degree of practically. Feedback from our members throughout the seminar is positive and encouraging"
Mr Jack Cheung
CEO of Treasury Market Association
(Hong Kong) -12 January 2015




Attended mainly by securities and futures licence professionals
"…turnout rate of this training was great – about 30 participants (full house) attended"  "The participants rated very high of this course and their satisfaction of the course was 4.71 (where 5=very good… The average rating of instructor was 4.88. Well done and thanks for delivery such a great course for us."
Ms Ruth Kung
Executive Director for Education & Development of Hong Kong Securities & Investment Institute
(Hong Kong) - 5th November 2014



A full time investor
I have enjoyed this 2.5 days course and found it to be most interesting, informative and useful.  In the past, I had attended various courses that taught me how to trade, read charts and identify the peaks and troughs and to follow the Trend. However, none of these courses were as detailed and concised as your MasterClass.  
I am truly glad that I attended this course, learning the Big picture (a peak into the history and origins of current economic "crises") from Dr. Tan was both insightful and enjoyable too.   It beats the many hours spent reading up on as many Analysts reports and business news which can be overwhelming and confusing.
I am encouraging my Husband and also my remiser to attend the next MasterClass.  Thank you again to the both of you.
Sally
Retired and a full-time investor
(SIngapore) - 24 Jul 2015
IMPORTANT NOTES FOR SEMINARS
Please note that under the Singapore Personal Data Protection Act (PDPA) 2012, CyberQuote Pte Ltd respect the privacy of all our customers and visitors, and are committed to safeguarding the personal information you provided to us.
For the event registrations, you will be requested to provide your personal particulars, which include but are not limited to the following:
 a)      Full Name
 b)      Contact details, including telephone number/s and/ or email addresses
Please note that CyberQuote Pte Ltd will send out "Email Confirmation", Short Message Service (SMS), events / seminars and marketing via email to all registrants for all CyberQuote Pte Ltd events.
Should you wish to withdraw your consent from receiving events information, please contact us at CQCourse@cyberquote.com.sg.  All personal data held by CyberQuote Pte Ltd will be kept confidential, will not use and disclose to third parties. 
When & Where

CyberQuote Pte Ltd
17 Phillip Street
Grand Building Level 8
Singapore, 048695
Singapore

Wednesday, 17 February 2016 from 19:00 to 21:00 (Singapore Standard Time Singapore Time)
Add to my calendar
Organiser
CyberQuote Pte Ltd
With more than 16 years' track record in the financial industry, CyberQuote ("CQ") has built a reputable name among financial players as a quality training institution. CQ specialises in financial and trading education for both professionals and novices, delivering knowledge through theory and practical teaching by experienced practitioners.
Through leading edge financial seminars and courses, CyberQuote is able to maximise your success and meet your immediate investment and trading needs.