As every savvy investor would advise, the combination of the RIGHT place, RIGHT time at the RIGHT price is the winning formula ....
About this event
...for an ideal investment. Why is the location of the property playing such a crucial role in this combination?
For instance, for property locating in OCR, the potential growth and appreciation might be meant for long term. However, for property located in the heart of the city, investors can be looking at a more instant return of investment via rental yield. What else should be considered?
Get a comprehensive insight as Singapore renowned property guru, Mr Ismail Gafoor shares his takes, taking reference from past research analysis.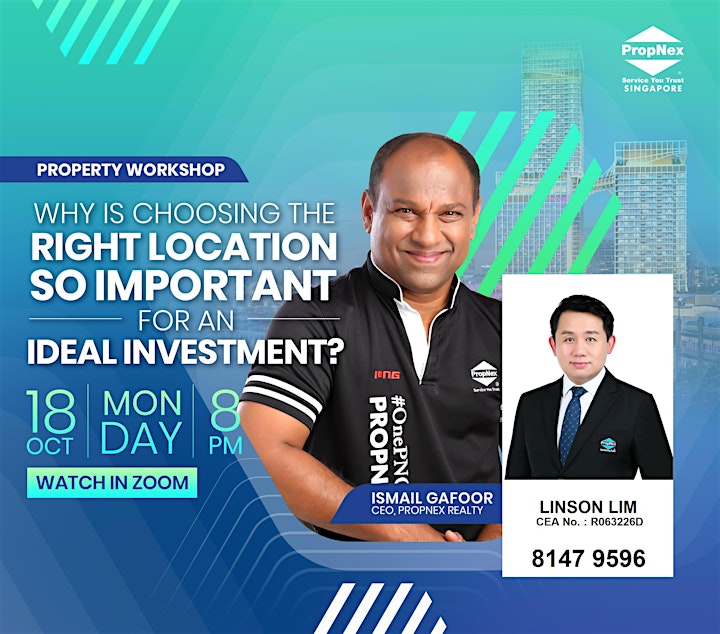 Organiser of Why is Choosing the Right Location so IMPORTANT for an Ideal Investment?