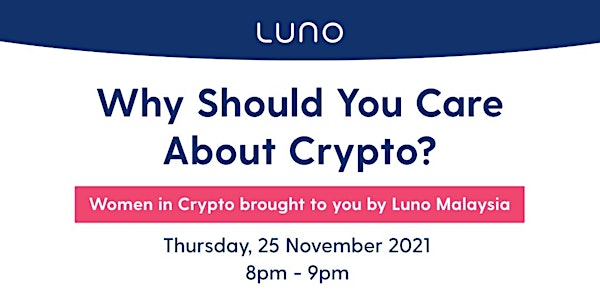 Why Should You Care About Crypto?
Come join us and find out why you should be part of the financial revolution of cryptocurrency.
About this event
Our speaker for this event is Scarlett Chai, who is the Marketing Manager of Luno Malaysia. When Luno first opened its office in Malaysia, she was the first women employee but that did not deter her from seizing control of her finances with the power of crypto and blazing the trail for many other women.
For many, crypto can seem scary but Scarlett is here to tell you that it's not! Crypto is easy and accessible.
So come join us as we learn from Scarlett about why you should all care about crypto.
*Note: this is a women only event and by RSVP only