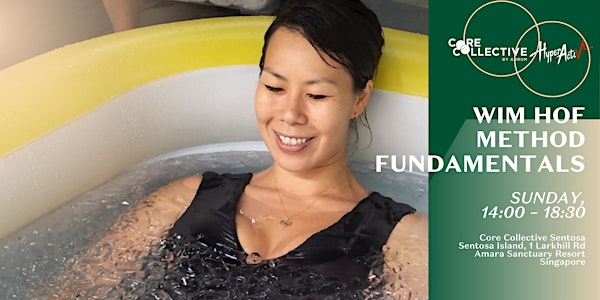 Wim Hof Method Fundamentals
Wim Hof Method Fundamentals - Take the first proper step into the Wim Hof Method at Core Collective Sentosa
When and where
Location
Core Collective Sentosa Sentosa Island, 1 Larkhill Rd Amara Sanctuary Resort Singapore, 099394 Singapore
Refund Policy
Contact the organiser to request a refund.
Eventbrite's fee is nonrefundable.
About this event
Put yourself in the expert hands of Chun, a certified Wim Hof Instructor, to learn the 3 pillars of the Wim Hof Method: Breathing Technique, Cold Exposure & Commitment. Find out how you can utilise oxygen and cold exposure to optimise your body and mind and learn about the underlying physiology.
Discover how conscious breathing exercises can influence your ability to withstand stress and more. Chun, a certified Wim Hof instructor, will safely guide you through a combination of breathwork and cold immersion.
Cold immersion is another pillar of the Wim Hof Method, known to reduce inflammation, improve your sleep, and boost energy levels. The purpose of this segment is to test your ability to control stress—if you are able to control your body's response to the cold, you will be better able to handle stress.
The intimate quality allows for ample personal attention and feedback tailored to your specific situation.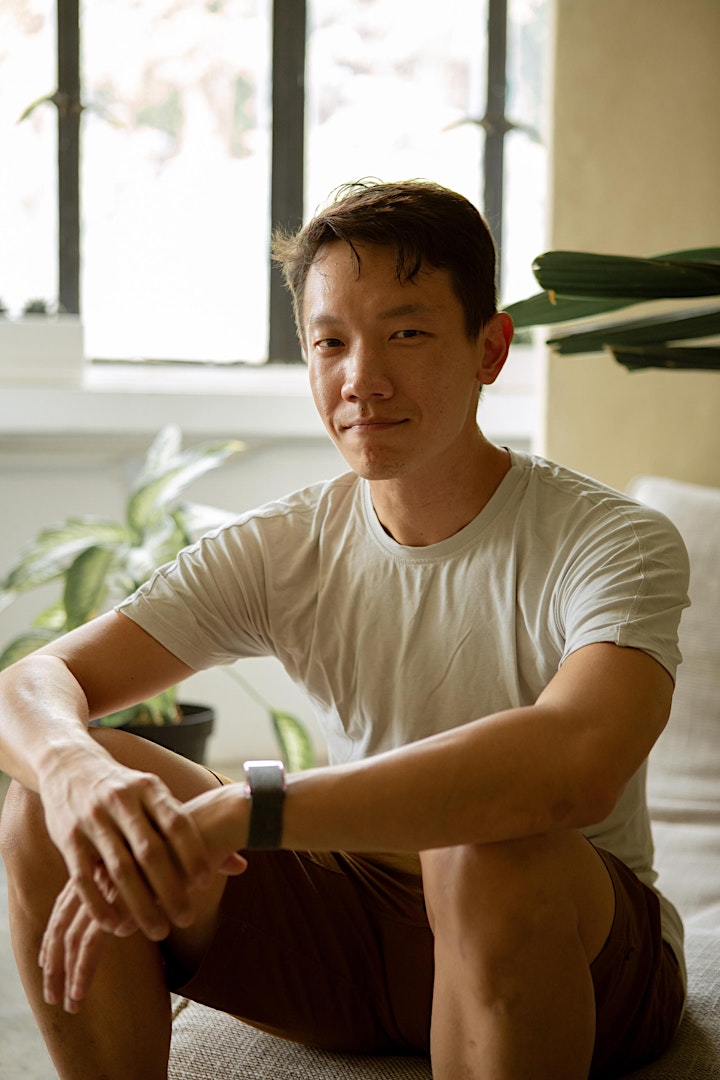 Chun Yih
Chun has spent a good part of the last 15 years pushing his body through various activities like scuba diving, snowboarding, skydiving, triathlons, and military training. Eventually, it became difficult to maintain the required energy to recover in time and prevent his body from falling apart. At times, his limbs would swell painfully and prevent movement for a few days, which was probably the body's way of slowing him down.
After discovering the Wim Hof method in 2016, this painful response subsided tremendously through constant practice of breathing, cold and mindset conditioning.
Chun has personally seen how the Wim Hof Method has helped his fellow course participants who have been through dilapidating illnesses and inflammatory issues or his own friends with long-term shoulder and back issues. To him, this is a path with far greater outreach than the simple confines of himself, and he hopes that he can play a part in the continuous branching out to help others looking for a way to become stronger, healthier, and happier.
Find out more at: https://www.hyperactiv.us/