Win and Master Game of Life in Dec 2016
Sat, 17 Dec, 2016, 9:00 AM – Sun, 18 Dec, 2016, 4:00 PM SGT
Description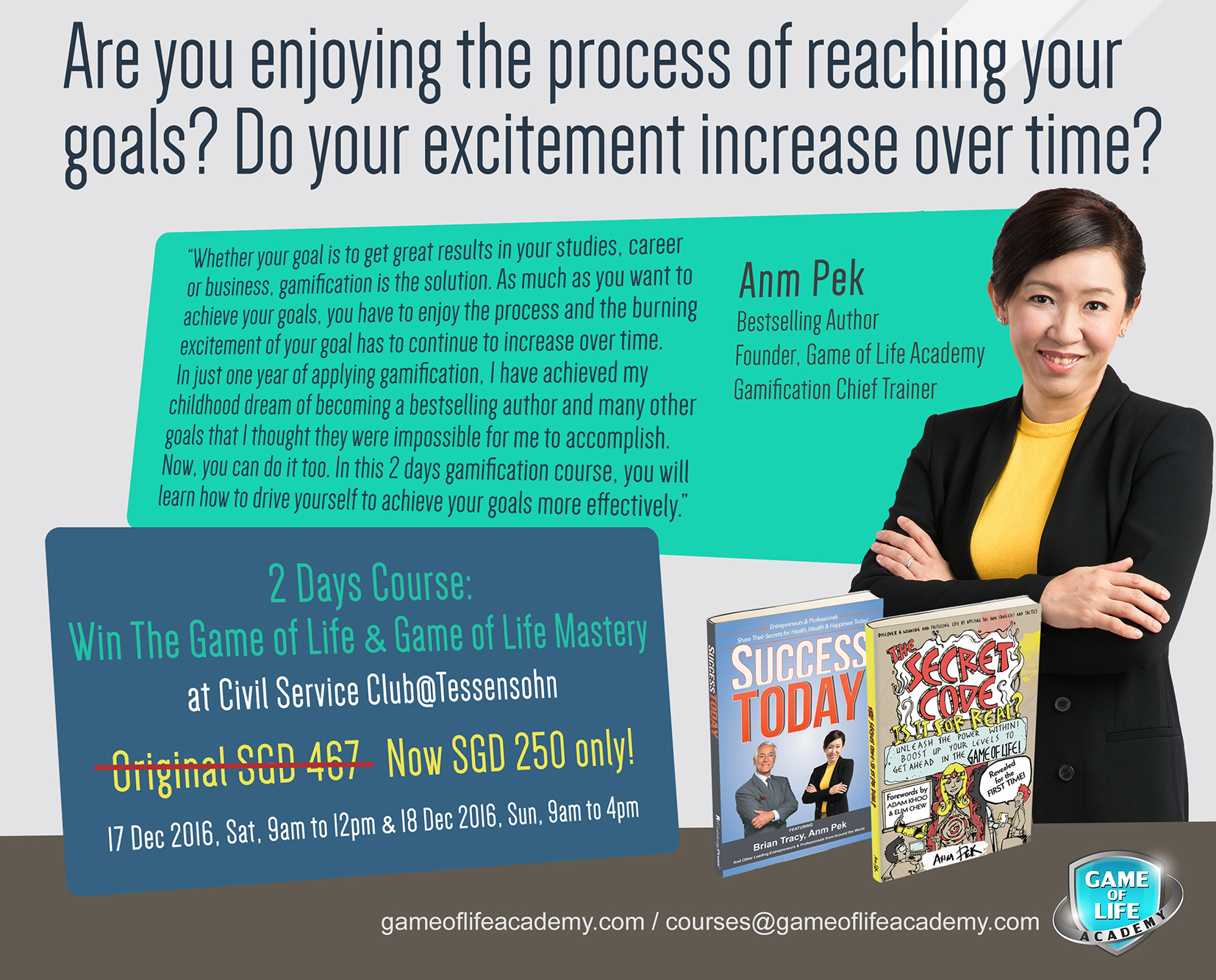 Are you enjoying the process of reaching your goals? Do your excitement increase over time?
"Whether your goal is to get great results in your studies, career or business, gamification is the solution. As much as you want to achieve your goals, you have to enjoy the process and the burning excitement of your goal has to continue to increase over time. In just one year of applying gamification, I have achieved my childhood dream of becoming a bestselling author and many other goals that I thought they were impossible for me to accomplish. Now, you can do it too. In this 2 days gamification course, you will learn how to drive yourself to achieve your goals more effectively."  - Anm Pek, Bestselling Author, Founder of Game of Life Academy, Gamification Chief Trainer
Details of 2 Days Course:
Win The Game of Life & Game of Life Mastery
Civil Service Club @ Tessensohn
Original SGD467. Now SGD250 only!
17 Dec 2016 (Sat), 9am to 12pm
18 Dec 2016 (Sun), 9am to 4pm
---
Click to Discover Your #1 Power for FREE