Description
Do you find it Difficult to trade in Recent Market?
Not too sure about you, buy many investors still having trouble to profit from RECENT MARKET
Few Reason that could be stopping you from profiting in this market
1) The stock you holding is in the Wrong sector, there are some sector that is really WEAK now. You should avoid it...
2) You are afraid to switch to those stock that is performing right now, you need to adopt the Winning trader Psycology
3) You do not have a strategy to pick Stock. You are still depending on the Newspaper or Broker to give you stocks.
The truth to be told...
Most of the Analyst report is not helping, as we got too many of it
Most of the Brokers recommendation is not accurate
Most of the trade based on the News is only going to you lose more money.
Discover The Proven Stock Trading Strategy
In this seminar we are going to show you the Blueprint of creating a Profitable Trading system, how to make your journey in stock market a smooth sailing one.
24th Oct 2019 (English) Thursday, 7.00pm - 10.00pm
Do note that registration begins at 6:30pm
Venue : Blk 133 Jurong Gateway Road #01-295 Singapore 600133


Will the bank sector benefits from the interest Rate change?
Will the REITs sector do Better or Worse in upcoming months?
Is it a good time to go into the market now?


We will also share what are the Risk and Opportunities in Q4 2019Investors have to take note! Dont miss this!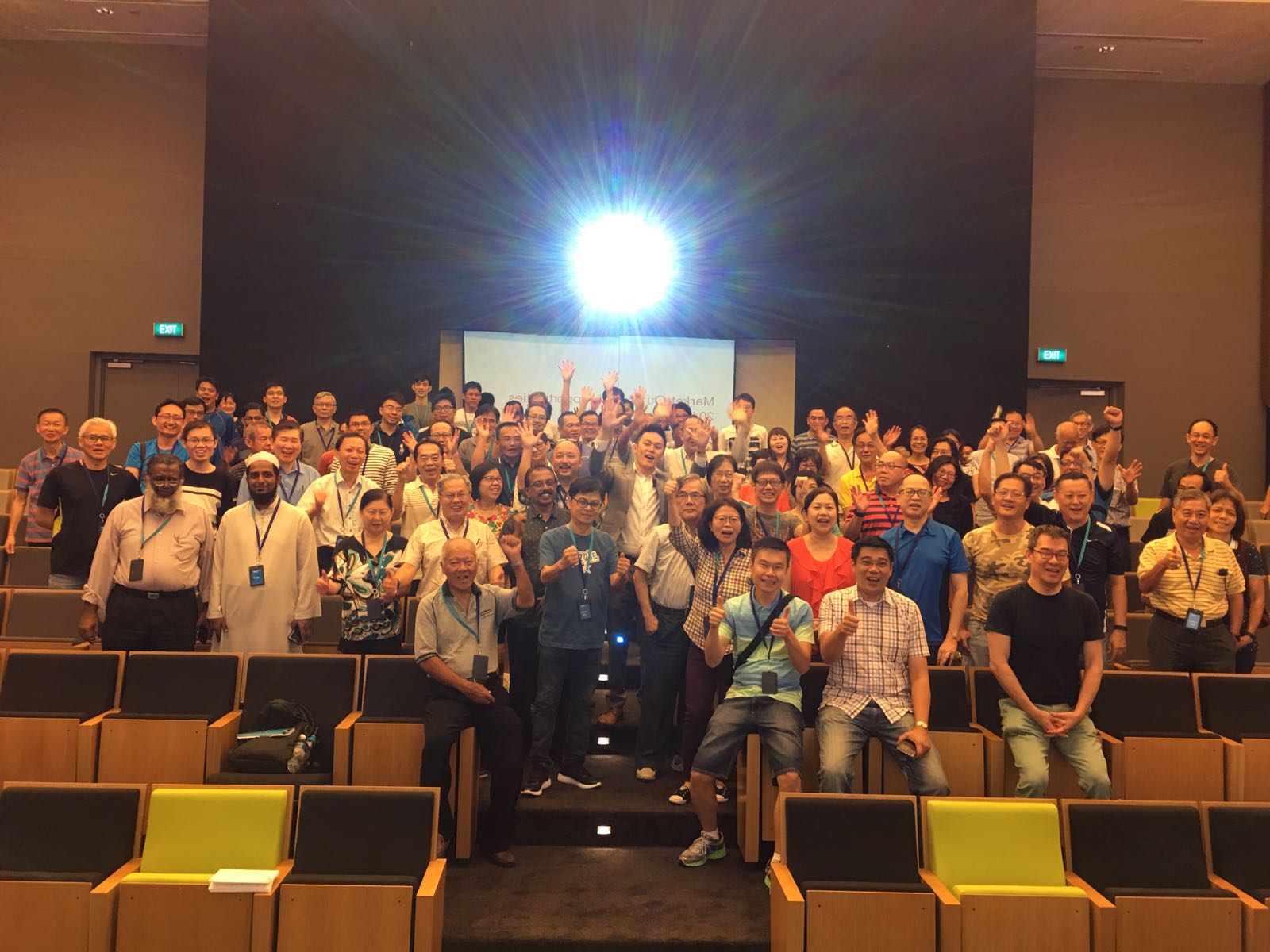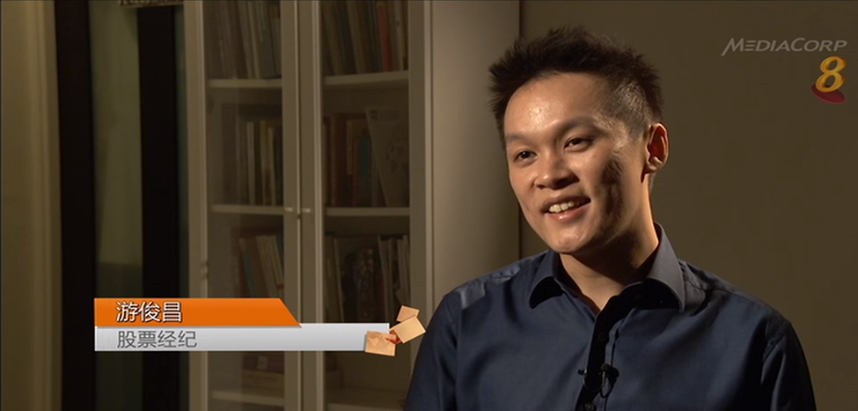 Andy used to be an Award Winning Broker in Phillip Securities
Testimonial from other Remisier:
This is the first seminar i attended for stock trading and I think this will be the last as it is very systematic and relavant to our trading. In addition, Mr Andy is very systematic, experience in his teaching & he is very friendly and approachable too. After this seminar, I can trade with more confidence.
Mdm Lai Min Soo - experienced Remisier
Testimonial from Financial Consultant:
Andy has been very open and shared freely with sufficient depth for the class, he has made complex instrument simple and easy to understand. His friendly demeanor certainly opened up the class into relax and enjoyable session. Great stuff! Thank you!!
Mr Poh S.T- Financial Planning Consultant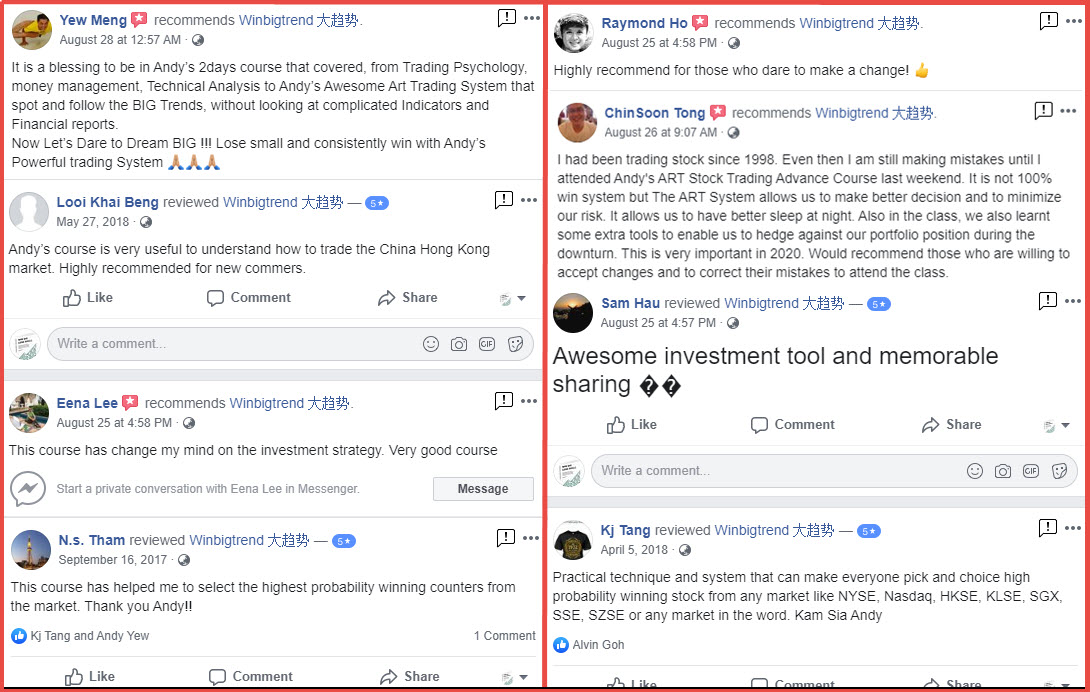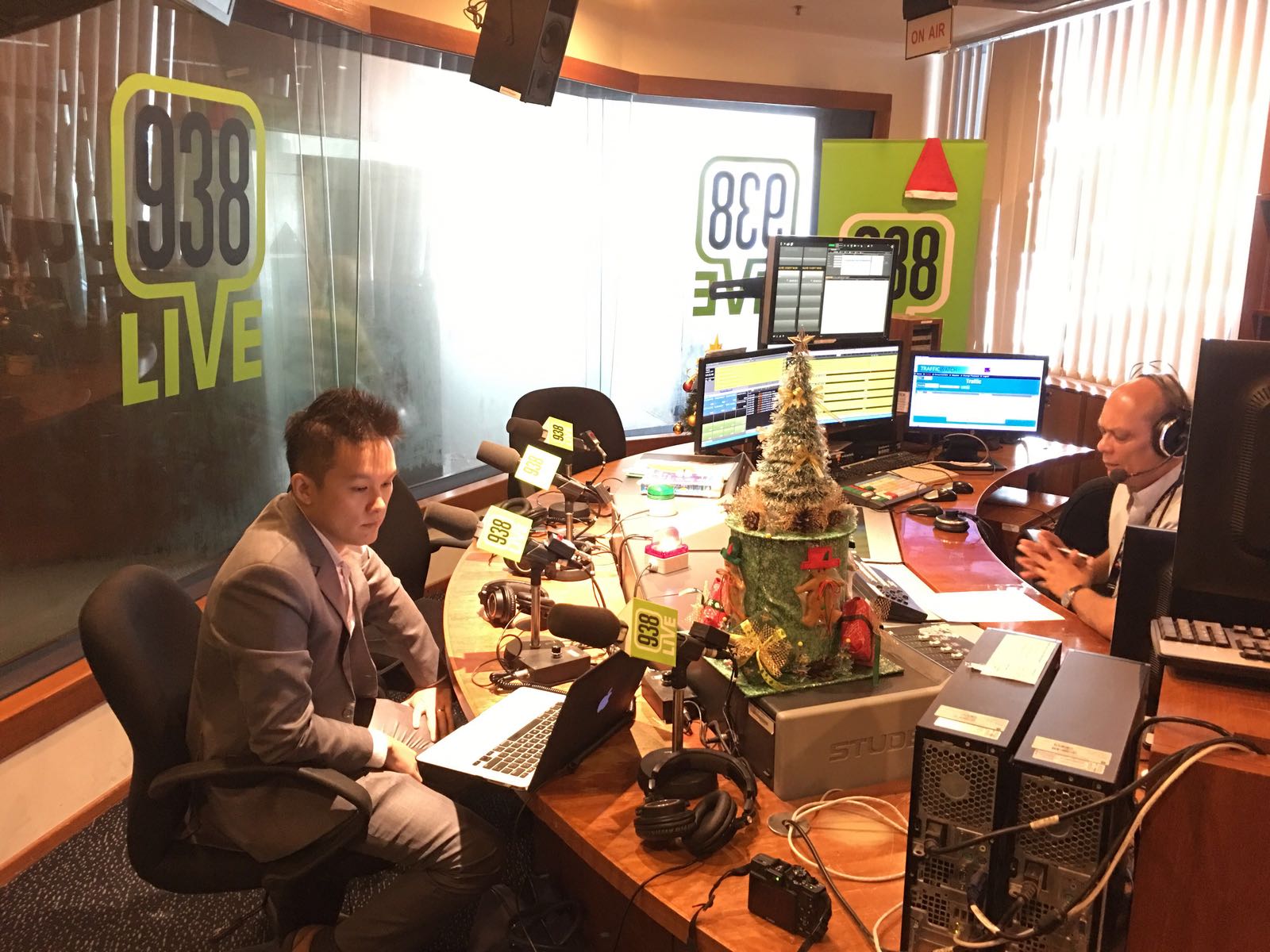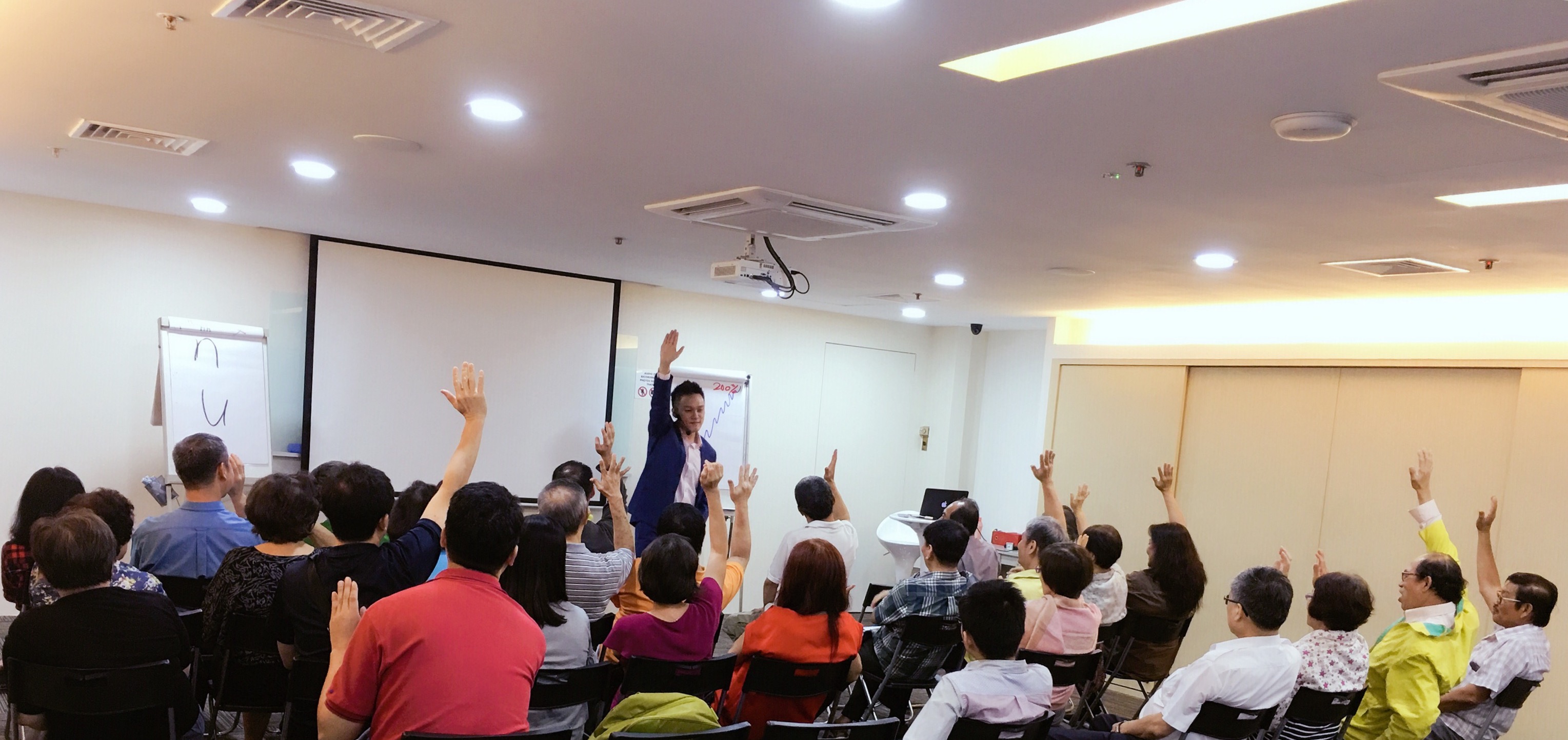 Find out more about Andy at www.winbiglosesmall.com
Andy Yew (游俊昌) is a top award-winning stock broker turned licensed portfolio manager. He is the founder of the ART Trading System—a systematic and simple trading system that helps him and many others to catch the trends and identify big players in the market without looking at complicated indicators and financial reports. As a stock broker with one of Singapore's largest privately owned global financial advisories, he has won the Best Performance Award in 2014 and 2015, Top ETF award in 2017, Top 10 CFD Specialist Award from 2013 to 2018 and the Bursa Gold Trophy in 2017.
In addition to a successful trading career, Andy's speaking engagements include sharing sessions at ShareInvestor, 93.8Live, CITYPlus FM and Capital 95.8FM 城市频道, where he shares his professional views on the market outlook and an array of selected stocks. Andy has also been invited for interviews with MediaCorp Channel 8's Money Week (财经追击).