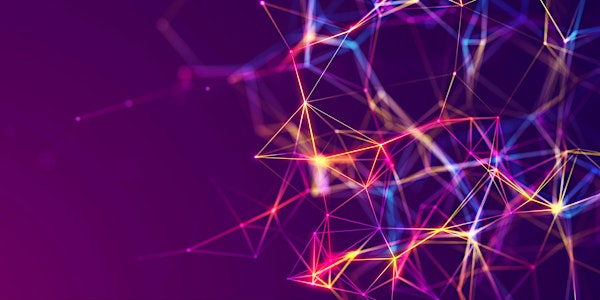 Winning in the Hybrid World: Transforming Employee Experience
12.00 pm to 1.30 pm Singapore Standard Time / 3.00 pm to 4.30 pm Australia Standard Time
About this event
Re-thinking organisational platforms, workspaces and tools as the digital space become the new reality
In response to the pandemic, organisations have massively adopted digital technologies to enable people to learn, work or receive care regardless of distance. Given that the workforce, suppliers and clients will be distributed in the new normal, it has become mission-critical to re-think how technology can support an organisation's workforce strategy, employee experience, talent acquisition and development programmes. At the same time, how can an organisation reach partners and serve customers better via digital means?
For organisational leaders, the emerging hybrid workplace introduces several challenges that require changes at both the strategic and tactical levels. The outlines of the post-pandemic workplace have significant implications for not only workers but IT, which will need to adapt user-supporting processes and play a, more significant role in partnering with HR on the policies and approaches that underpin work processes and changing culture. IT will also need to reprioritise its technology investments as a result.
The implications for HR, Operations and Transformation leaders regarding employee workspaces and hybrid setups are many:
Levels of engagement, interactivity and participation during web-based employee communication, remote onboarding, on-line teamwork and virtual training sessions.
Struggle to make connections, develop trust and build a sense of belonging when working remotely
Turning the organisation into a hybrid workplace that attracts, develop and retain talents regardless of work style or location preference.
Designing safe learning and working spaces that are built for the hybrid world and that create more engagement
Collaboration between local and remote employees partnering more closely with decision-makers for policy enablement and enforcement and appropriate monitoring
OpenGov Asia is pleased to invite you to an exclusive OpenGovLive! Virtual Insight aimed at imparting knowledge and strategies on how to lead your organisation's digital transformation and innovate in the Hybrid World for you to come out of the crisis stronger than ever before.
We will be discussing:
Growth and Performance (How to create a strategy that looks beyond the crisis and positions your company to win in the new normal? What are the changes needed in business models? How to ensure productivity and efficiency levels remain high?)
Technology and Change (How technology can help remain relevant by enabling new business models? What programmes can help attract and retain employees? How to transfer knowledge to customers and partners, suppliers?)
Workforce Transformation (How to adjust human resources policies? What are the future skills required? How to upskill and reskill a distributed workforce?)
Enhancing IT operations to improve an organisation's agility, capacity, and service delivery
So, what do organisations need to re-think and critically adopt to fully transform their digital operations amid the new normal?
Who should attend:
Chief Executive Officers
Chief Information Officers
Chief Transformation Officers
Chief Operating Officers
Chief Human Resource Officers
Chiefs of Digital and IT Infrastructure
Chiefs of Digital Transformation
Human Resource Directors
Head of Learning and Development