Description
Are you looking to create an extra income while you are at home taking care of your household chores?
Are you a stay home mommy, tired of just being at home and doing nothing but just housework?
Do you want to be like Jeean, a stay-home mom-turned online business entrepreneur? She started her business 4 years ago and is right now earning a 5-digit income on a WEEKLY basis. Yes, a 5-Figure income on a weekly basis.
You can spend as less as just 1 hour a day on this business. But being online, this business runs and operates 24 hours, even while you were tending to your children and while you were asleep!
If you are keen, hurry and grab your seats fast. Seats are going off fast!
By the way, you husband or boyfriend would be good to join in too to understand what your wife/girlfriend are going to do.
STAY-AT-HOME PARENTS OR CAREGIVERS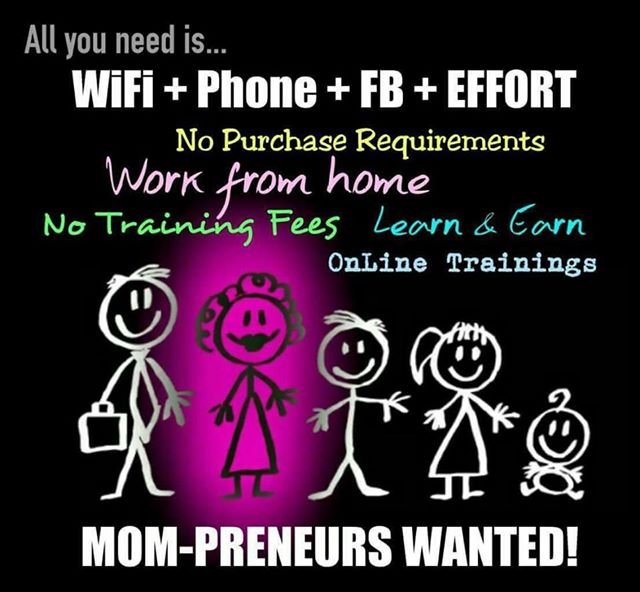 Back by popular demand!
Want to make good use of your time at home to earn extra income? Earn while you take care of your loved ones (young or old or even chronically ill).
✔ Flexible Working Hours
✔ Work from Home or Anywhere
✔ Low Startup Capital
✔ Free Training Provided
✔ Smartphone Users
✔ Attractive Extra Monetary Incentives
Open to ANYONE above 18 years old!
Only serious applicant need to apply!