An Osho-inspired meditation session that is suitable for all levels of pactitioners.
About this Event
This active meditation technique uses a combination of humming and gentle hand movements to bring the mind into the present moment. It is a deeply soothing technique that helps the practitioner cultivate a deeper awareness of the body, the mind and to gently explore the space between both. Come to a natural space of witnessing through this technique to develop deeper insight and awareness.
The humming meditation is a passive technique. It is accessible by anyone from the beginner to advanced practicioner. It is done in a seated position and it involves humming and also gentle hand movements. It is a very gentle technique that is perfect for the tired mind at the end of a long day.
About Active Meditation
The practitioner is guided to notice subtle sensations in the body, watch the rise and fall of the breath and gradually make space for meditation to happen from the side. One can invite more clarity, experience new perspectives, practice gratitude, cultivate an overall sense of balance and wellbeing, among many other benefits through active meditations.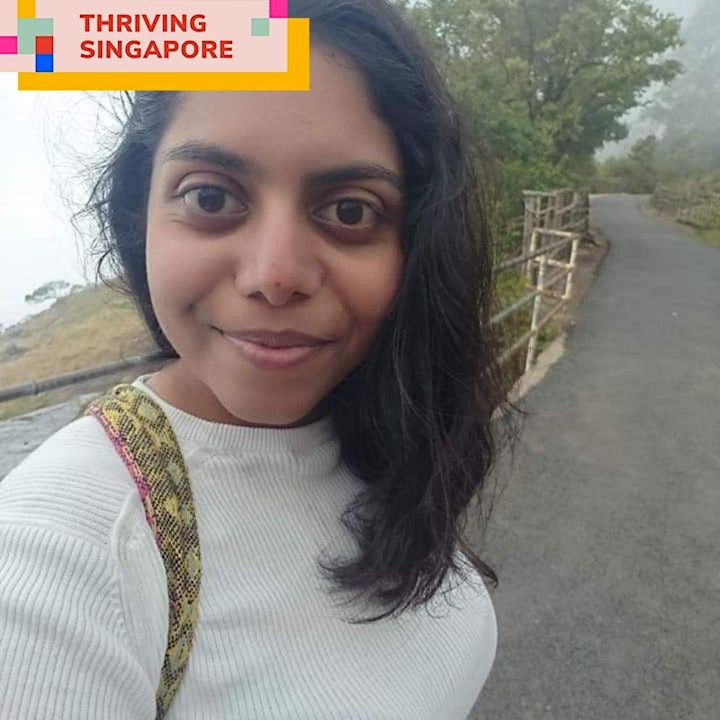 About your guide
Sharanyaa De Laure
Sharanyaa De Laure is a joyful facilitator of active meditations. Active meditation are structured mediation methods that cultivate awareness through a combination of sound, movement and breath-work.