Workshop: How to best deploy our Automated Trading Systems effectively
Description
FIND OUT HOW YOU CAN POTENTIALLY PROFIT FROM AUTOMATED TRADING, AND HOW TO MAXIMIZE THESE PROFITS
Two of our trading systems (GS Alpha 7 & 9) has crossed +10% returns, and our portfolio of six systems has also crossed +10% returns! This portfolio is running on a live account with IG Singapore, started since 15 Mar 2017 (just 2+ months ago)
See our live performance here:
https://www.myfxbook.com/members/gstech/portfolio-gs-alpha-1257910/2032162
Come join us at this workshop and find out more about how to potentially profit with just a minimal effort in setting it all up!
---
Who's It For?
Anyone who is looking to or curious about how to deploy automated trading systems effectively. No prior knowledge is assumed or needed.
---
Workshop Key Features:
The four points of how to evaluate automated trading systems
Why we create more than one trading system
How to deploy one trading system as a standalone
How to deploy many trading systems concurrently as a portfolio
How to select a good VPS and what to watch out for


---
Brief
You are welcomed to join this session if you are new to us, or have already bought our trading systems and looking for insights on how to deploy them more effectively.
This workshop is not a sales pitch, you can find all our products on http://guidingstartechnologies.com instead.
From our past workshops, we find that the session is jam-packed with knowledge and can get pretty fast-paced, thus you are strongly encouraged to go through the various trading systems on the website first to get an general idea, and pen down any questions you may have.
Do also drop us an email if you wish to have your queries answered beforehand:
http://guidingstartechnologies.com/contact-us/


---
Speaker: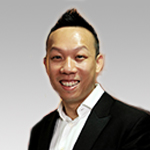 Terence Tan – Managing Director, Guiding Star Technologies Pte Ltd
Terence specialises in trading mainly forex, employing techniques in Technical Analysis on financial charts. He moved on to creating automated trading systems in 2011, and started deploying his first algorithmic trading system in 2012.
He has accumulated 12 years of experience in the financial industry since 2006. For the seven years while at Saxo Capital Markets, he was responsible for the trade execution and account management for clients in forex, stocks, CFDs, futures, bonds, etc. Left Saxo Capital Markets as Head of Sales Trading (Private) in Jul 2015, he is now dedicating full-time to creating automated trading systems.
He was awarded the title of Chartered Market Technician (CMT) in 2014, and conducts seminars in topics such as Technical Analysis, Forex Trading, Risk Management, Trading Psychology and Trading Systems. His background in Computing (Computer Engineering) back in NUS enables him to explore deeply into trading algorithms. He had also been featured on Channel NewsAsia - Money Mind in 2014. Currently you can find him speaking at various seminars with major brokers, including IG & Oanda.


---
Our General Disclaimer can be found here:
http://guidingstartechnologies.com/disclaimer/