Hosted by Stephanie Tan (@stephtcreates) this 3-hr hands-on workshop guides you in setting up your own Bullet Journal for 2020!
About this Event
Bullet Journal 2020 Setup - 3-hr Hands-on Workshop
14th December 2019, Saturday
1pm to 4pm
$140/pax
Have you always wondered how effective can a bullet journal be? You may have wanted to attempt bullet journal but the concepts and variations that you have seen can seem pretty intimidating or confusing to look sustainable. What if you are not artistic? Can you still bullet journal? Get your doubts answered here in our workshop.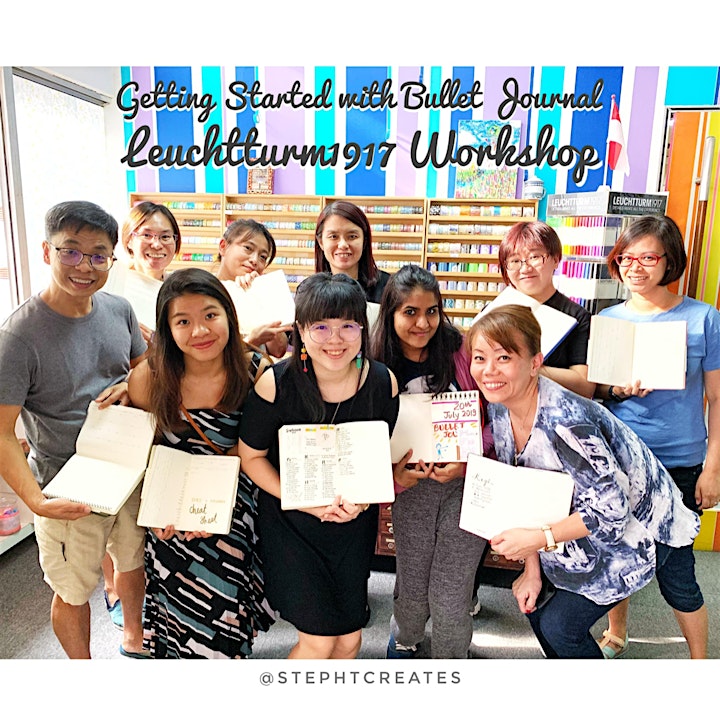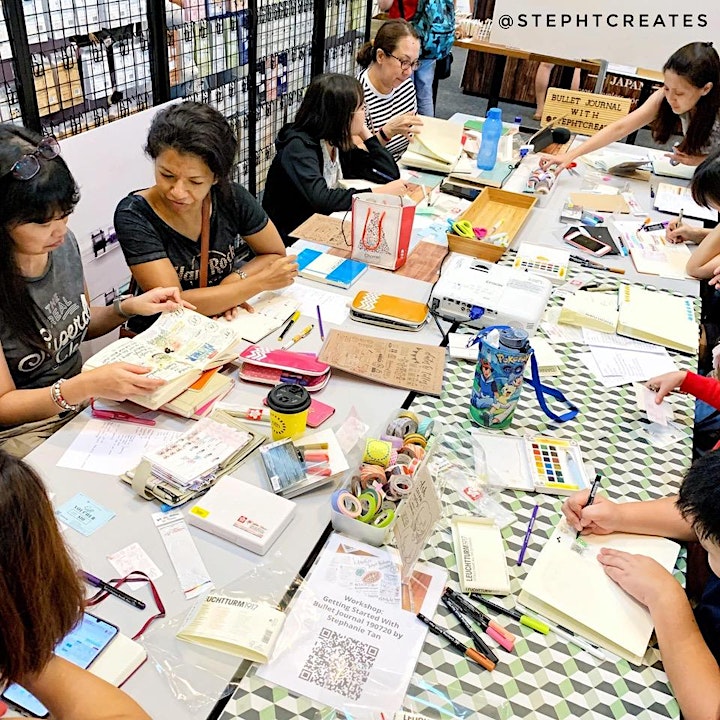 The Bullet Journal is a simple yet flexible journaling methodology created by Ryder Carroll (Brooklyn, New York City), which was launched through his Kickstarter project in 2014. This journaling system has gained its popularity in the creative online community since, flooding Pinterest and Instagram with plenty of spread ideas and examples.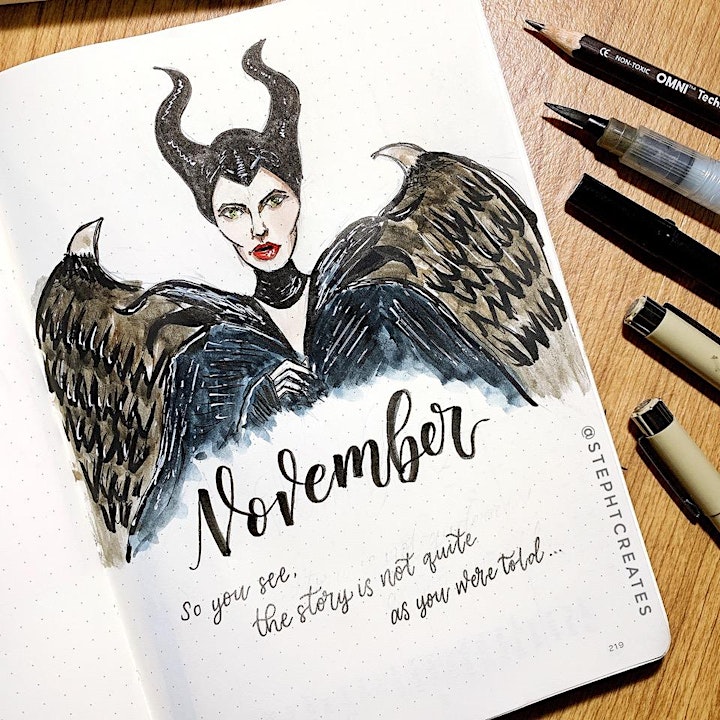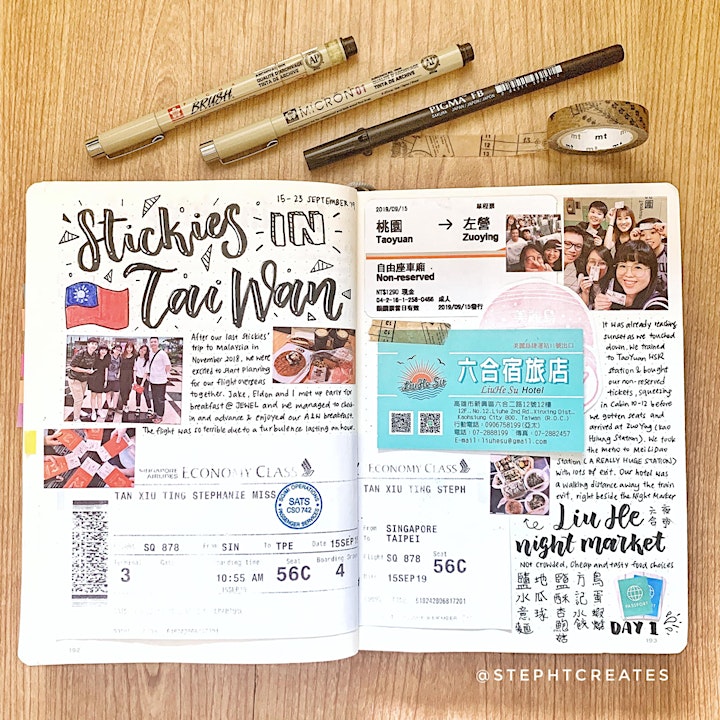 This is a 3-hour workshop, hosted by Stephanie Tan (@stephtcreates) specially designed to provide the foundation and guide participants in setting up their own personalised bullet journal for year 2020. We will kick off the session where Steph will be sharing about her personal journaling journey using the Bullet Journal system - a perfect marriage of productivity and creativity. You can view Steph's journaling spread here: https://www.instagram.com/explore/tags/stephtcreatesjournal/
The main topics to be covered:
Concept of Bullet Journaling
Lifestyle Journaling
Creative Presentation
Suitable Tools & Materials
Fixing of mistakes
Sample layouts for inspirations
Journaling Prompts
Sustainable Journaling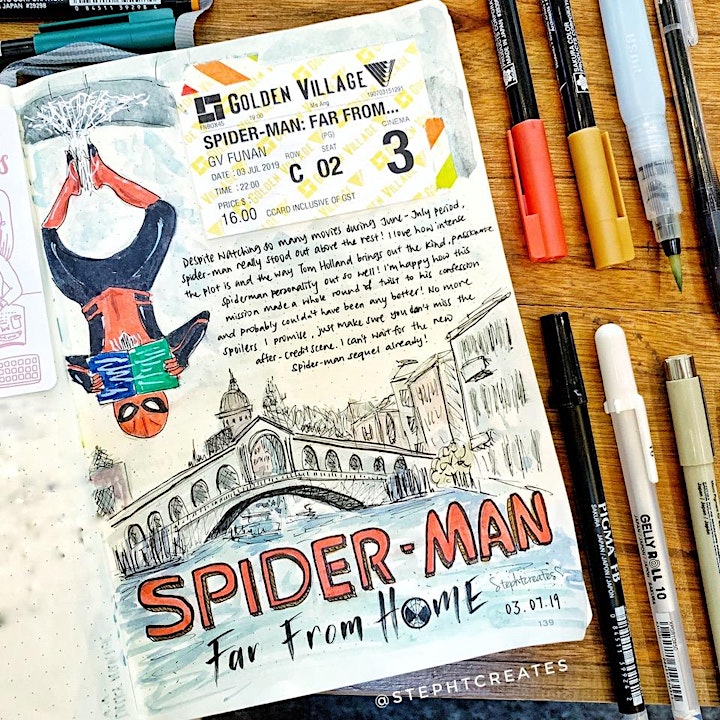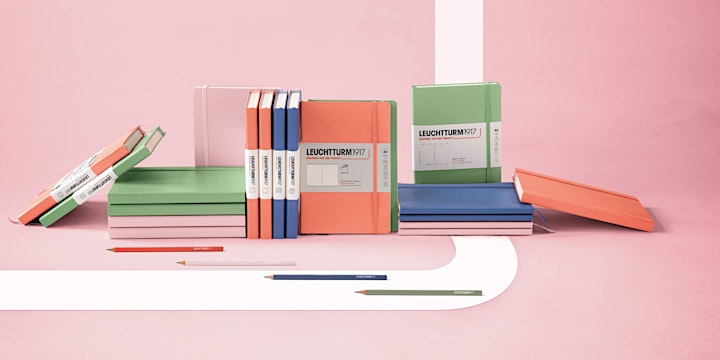 Exclusive to this 2020 Bullet Journal set-up workshop is the hands-on guided session to help facilitate you in setting up your bullet journal for 2020. On top of sharing materials, you will also be provided with essential bring-home materials which includes:
A5 Leuchtturm1917 Hardcover Dotted Notebook (worth $37)
Threadbound with 249 numbered ink-proof pages
Preferred notebook for Bullet Journaling
More than 20 colours to choose from; including the latest Leuchtturm1917 muted colours!
Name embossing (worth $15)
Maximum of 18 characters (including spaces)
Available in Gold, Silver, Copper or Blind
Sakura Colour Materials (worth $6)
Selective Pigma Micron Pens and Gellyroll pens
Cityluxe.sg Shopping e-voucher ($10 value)
Can be redeemed before or during workshop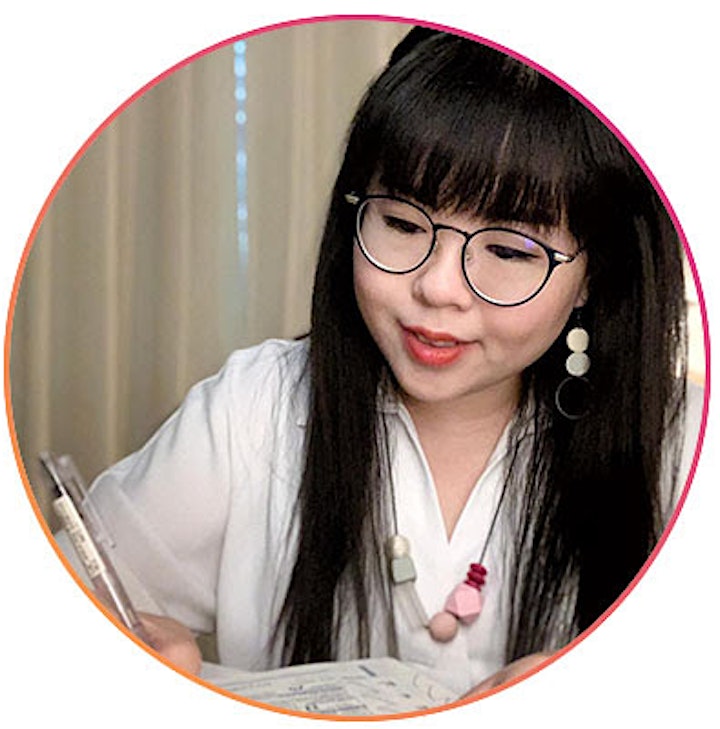 @stephtcreates
Stephanie's love for creating lettering, doodles and handmade cards started back in her young school days. For the past few years, her curiosity led her to learn from numerous mentors to further master the knowledge and skills to develop her artistic interest. Today, this interest has become a way of her life and helped to express herself through lettering and drawings and eventually, through regular journaling.