Description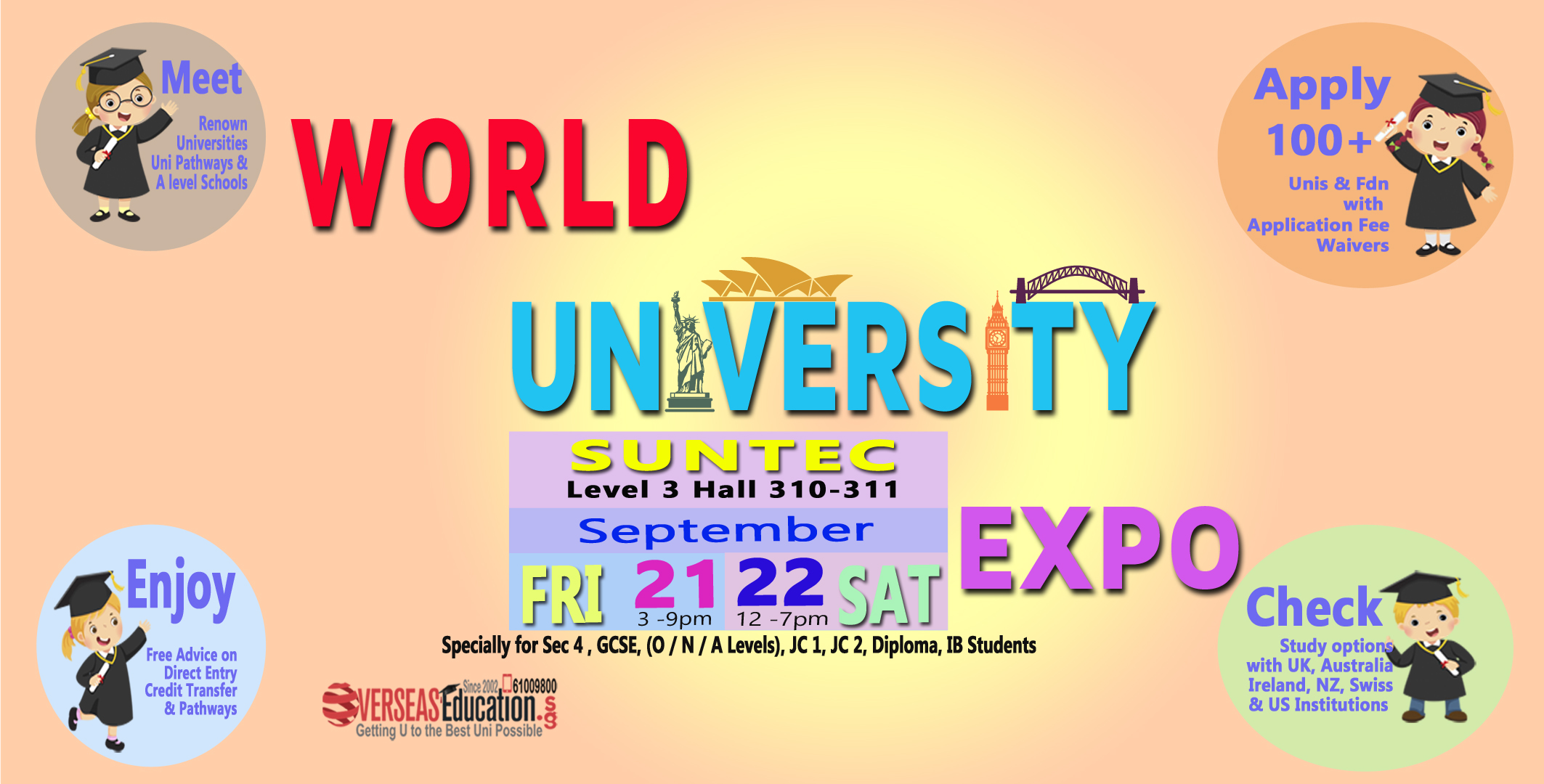 Meet Top Uni & Uni Pathways & Hotel Schools from UK, Australia, New Zealand & Switzerland at Suntec Convention Hall 310-311. Find out more about studying overseas, cost of living and scholarships etc.

Specials features such as
Foundation pathways for O /N/ A levels & IB
Int'l Year One .
Diploma to Degree transfers (up to final year),
Direct University Admissions for High School and A Levels School Leavers,
Postgraduate Studies and
Pre-Masters pathways etc will also be available.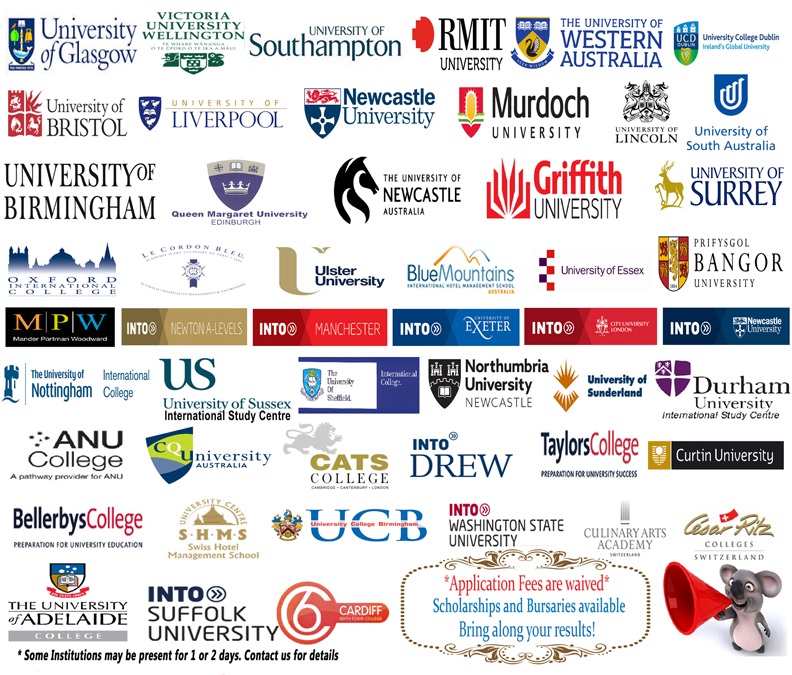 Please bring your results along for free application on the spot