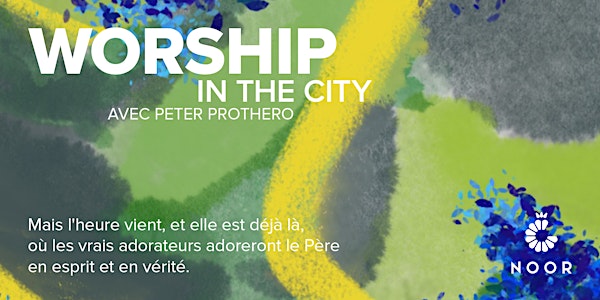 Worship in the City with Peter Prothero
Venez nous rejoindre dans la louange, et soyez équipé par la parole de Dieu Come join your voice in worship, and be equipped by God's word.
When and where
Location
Armée du Salut - Salvation Army 7 Rue Verdaine 1204 Genève Switzerland
About this event
Nous sommes enthousiastes pour ce premier rassemblement de culte mensuel dans la ville ! Notre cœur est d'être un peuple que Dieu recherche - des adorateurs remplis de son Esprit, marchant dans sa vérité. Alors que nous unissons nos cœurs dans l'adoration, nous croyons que Sa présence nous guidera plus profondément dans Son cœur. C'est un privilège pour nous d'accueillir Peter Prothero pour tirer des trésors de la parole de Dieu.
We are excited for this first gathering of monthly worship in the city! Our heart is to be a people that God is looking for - worshipers filled with His Spirit, walking in His truth. As we join our hearts in adoration, we believe His presence will guide us deeper into His heart. It is our privilege to welcome Peter Prothero to draw out treasures from God's word.
Peter Prothero voyage en Europe, en Australasie et aux Etats-Unis, formant des leaders et renforçant les réseaux d'églises locales. Peter fait partie de l'équipe Equippers Global et il est membre du conseil des anciens de Noor Global. Il est marié à Jacquie et ils ont six enfants adultes et deux petits-fils.
Peter Prothero travels extensively in Europe, Australasia and the USA, training leaders and strengthening local church networks. Peter is part of the Equippers Global Team and serves on the Eldership Council of Noor Global. He is married to Jacquie and they have six adult children and two grandsons.