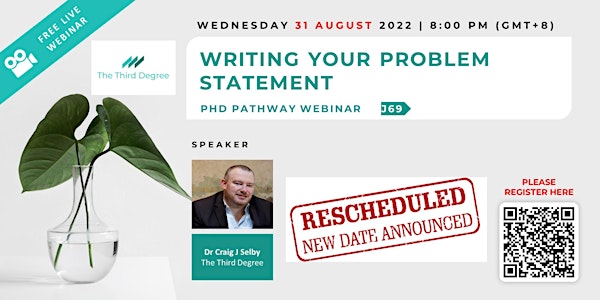 Writing Your Problem Statement
A problem statement is an explanation in research that describes the issue that is in need of study.
About this event
What problem is the research attempting to address? Having a Problem Statement allows the reader to quickly understand the purpose and intent of the research. This webinar will explore ways to help you identify, develop and refine your problem statement for your research.