Learn the specific skills needed to identify the different styles of wine and enhance your senses to evaluate wine
About this event
By the end of this course you will be eloquent in the language of wine and have picked up key knowledge of food and wine pairing to further specify your culinary style and taste.
Diversify your skills in a fast-growing economy through Level 1 WSET and add value to your career portfolio. This course is also a fun way to get up to speed on what wine is and how it differs by style.
Highly suitable for individuals with a strong interest in wine as well as for professionals kickstarting a career in hospitality or F&Bs by enriching service staff to confidently raise the profile of the company's wines and enjoy increased revenue from every drop sold.
WHAT YOU WILL LEARN:
You will go through the production of wine and learn about the main styles of wines and grape varieties.
Our certified WSET wine educators will guide you through tasting techniques and the wine service process. You will get insight into practices and issues in the wine industry and be able to discuss about wines from different regions.
You will be evaluating and tasting seven different kinds of wines and identifying good or bad food pairings.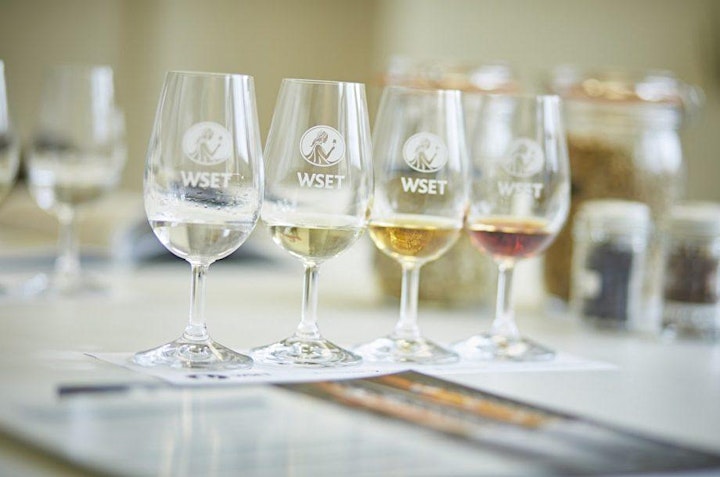 WHAT YOU'LL ACHIEVE:
Knowing the key stages in grape growing and winemaking.
Identify the characteristics and styles of wines made from different grape varieties.
Understanding the art of appreciating wines.
Be able to properly store and serve wine.
Confidently select wines and perform wine service.
Excellent knowledge of food-and-wine pairing.
Awareness of ongoing news in the wine industry as well as health and safety practices.
Successful students who have completed the WSET Level 1 Course will receive a certificate and a beautiful collar pin.
The Perfect companion for your resume or your "Wall Of Achievements"
Having a international recognized certificate is one greatest factor in moving up to higher positions. How much you know about wines can directly or indirectly show how you present yourself and how you communicate with your bosses in the corporate world.
Join the high society club with your new knowledge in wines.
IF YOU ARE SERIOUS ABOUT UNDERSTANDING & APPRECIATING WINES,THIS SHORT COURSE IS PERFECT FOR YOU!
Your Family, Friends, and Co-workers Will Be Surprised When You Suddenly Start Talking With Perfect Wine Language –
They'll Think You Must Be Talented!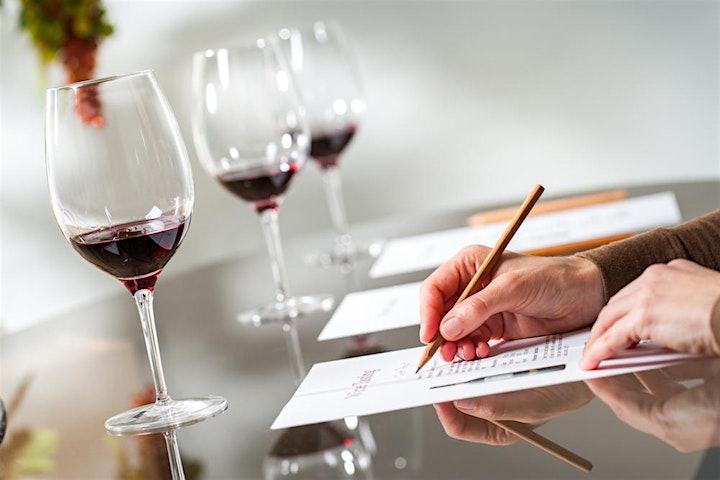 Class Format:
You will receive a proprietary WSET Level 1 wine workbook.
7 hours of class time and a 45-minute exam with 30 multiple-choice questions.
There will be a 30 min revision by the instructor before the exam.
Free Gifts When You Sign Up Today!
1 bottle of Grand Cru Red Wine + Handmade Grassl wine glass (Swiss made) + Leather Wine Carrier
Total Value: $230
(That's like paying only $250 for this professional wine course!)
Scholarship Available For Food & Beverage Staff
For group/private bookings please visit
https://www.finewines.com.sg/wset-level-1-wine-course-singapore/
or email us at sales@finewines.com.sg
This wine course will be conducted Fine Wines SG Pte Ltd which is an approved program provider with Wine & Spirits Education Trust (WSET) APP Registration Number 2215.
Cancellation of this course must be made within 1 week before the class commence otherwise an admin fee of $100 will be charged.
Organiser of WSET LEVEL 1 WINE COURSE SINGAPORE (English)
Fine wines do not necessarily mean high prices. Here are Fine Wines SG we aim to source and provide fine and rare wines to different sets of consumers – individuals, corporates and restaurants at reasonable prices. We pride ourselves in providing these quality wines at very competitive prices. We will also be able to source for that aged, rare and elusive bottle for your special occasions, be it a Chateau Lafite 1959, a La Tache 1971 or a Chateau Palmer 1961.
Visit http://www.finewines.com.sg for our full wine list.