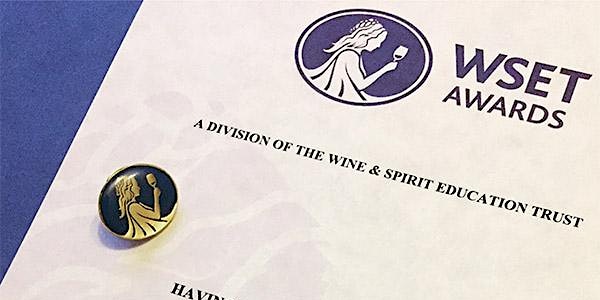 WSET Level 2 Wine Course Singapore
WSET wine courses are the backbone of Singapore's F&B and wine industry and a must for anybody considering joining it.
When and where
Location
Fine Wines Singapore Pte Ltd 114 Lavender Street #02-60 Singapore, 338729 Singapore
Refund Policy
Contact the organiser to request a refund.
About this event
This is an internationally recognised wine certification which will help you to advance your career anywhere in the world.
If you are currently working in the wine industry or possess basic wine knowledge and are keen to enter into the F&B or wine trade, our WSET Level 2 wine course furthers your wine knowledge in a more in-depth programme.
Our experienced WSET certified educators will provide you with the practical skills and technical knowledge required in a career of the complex world of wine.
The WSET Level 2 course is also a perfect option for wine lovers looking to increase their wine knowledge in a structured way. Also its the stepping stone to the progress to the WSET Level 3.
WHAT YOU WILL LEARN:
How to taste and describe wine using the WSET Level 2 Systematic Approach to Tasting Wine (SAT).
Understand the factors that influence a wine's style, quality and price.
Learn & taste 22 grape varietiesproduced in important geographical indications (GIs) around the world.
Interpret key labeling terms to understand the style, flavour and method of production of still, sparkling and fortified wines.
Why tannin, acidity and terroir play a role in terms of the wine tastes.
Principles of food and wine pairing and the storage and service of wine.
Intensive & effective wine palate training by tasting over 40 bottles of wine!
WHAT YOU'LL ACHIEVE:
The ability to interpret labels of the major wine styles & grape varietals.
An understanding of the principles of wine tasting and evaluating.
Tasting wine like a professional.
The knowledge to provide basic guidance on appropriate wine selection and service.
Increase your confidence in the exploration of new wines from around the globe
OUR CERTIFIED WSET WINE EDUCATORS WILL GUIDE YOU THROUGH WSET PROFESSIONAL TASTING TECHNIQUES.
GET INSIGHT INTO PRACTICES, ISSUES IN THE WINE INDUSTRY AND BE ABLE TO DISCUSS ABOUT WINES FROM DIFFERENT REGIONS.
Successful students who have completed the WSET Level 2 Course will receive a certificate and a beautiful collar pin.
The Perfect companion for your resume or your "Wall Of Achievements"
Having a international recognized certificate is one greatest factor in moving up to higher positions. How much you know about wines can directly or indirectly show how you present yourself and how you communicate with your bosses in the corporate world.
Join the high society club with your new knowledge in wines.
IF YOU ARE SERIOUS ABOUT UNDERSTANDING & APPRECIATING WINES,THIS SHORT COURSE IS PERFECT FOR YOU!
Your Family, Friends, and Co-workers Will Be Surprised When You Suddenly Start Talking With Perfect Wine Language –
They'll Think You Must Be Talented!
Class Format:
You will receive a proprietary WSET Level 2 wine workbook.
16 hours of class time and a 60-minute exam with 50 multiple-choice questions.
Location:
Fine Wines SG Tasting Room @ CT Hub 2
Cost: $1080 NETT
Scholarship Available For Food & Beverage Staff
One bottle of Grand Cru Red Bordeaux + Leather Wine Carrier
ARE YOUR READY TO START YOUR WINE JOURNEY?
ABOUT THE WSET CERTIFICATION & EXAM
The Wine & Spirit Education Trust, or WSET, was founded in London in 1969 and is regarded as one of the world's leading providers of wine education. WSET Level 1 is a great way for anyone who works in wine, wants a career in the wine industry or has a serious interest in the subject to deepen their knowledge.
For enquires , please call us at 63852438 or email us at sales@finewines.com.sg