| | |
| --- | --- |
| WSQ HR - Develop & Implement In-house Competency & Career Pathing Framework (DICCF) | |
Event Details

** COURSE INTRODUCTION **
OVERCOME HR CHALLENGES EFFECTIVELY & EFFICIENTLY
Join us for our DICCF program – The only program in Singapore conducted by industry experts that focuses on integrating HR systems using a competency-based approach.
Standalone HR systems which are not well integrated with the organization's objectives and operations can cause HR practitioners to be irrelevant and ineffective. It is thus important to effectively link all HR systems through a good HR framework. Defining competencies for every job role within an organization and consolidating these competencies into a framework is the first step to developing effective competency-based HR processes. Manpower planning, recruitment and selection, performance management, talent management and succession planning can then be tied to the competencies identified to form a holistic and transparent system.

Find out more about the DICCF course here. 

---
** LEARNING OUTCOMES **

Plan and identify rationale, objectives and scope of competency and career pathing framework to be developed in alignment with Organizational needs

Conduct research to identify competencies relevant for the organisation

Develop competency framework incorporating career progression using key criteria to illustrate organizational career paths that are aligned to organisation's learning and development needs

Validate competency and career pathing framework in consultation with key stakeholders to ensure the framework is applicable and relevant

Implement competency and career pathing framework to enable learning and development and other human resource processes

Review competency and career pathing framework to refine the framework for relevance and applicability
** WHO SHOULD ATTEND **
HR Managers, Recruitment Specialist/Executives

CEO's, Directors

Senior Managers, Line Managers

Supervisor & anyone interested in acquiring the competencies to develop and/or implement competency-based human capital management systems.
---
** COURSE DETAILS **

This course has been accredited by the Institute for Human Resource Professionals (IHRP).
For more information on IHRP and IHRP Certification, visit www.ihrp.sg
Course : WSQ HR - Develop & Implement In-house Competency & Career Pathing Framework (DICCF)

Course Duration : 4 days course

Time: 9.00am - 5.00pm

Location: 140 Paya Lebar Road, #06-05, AZ @ Paya Lebar, Singapore 409015 - Opp Macpherson MRT

Admission: (after GST : $1,712.00), claimable with Skillsfuture credit and UTAP funding available. See T&Cs below for more information.



---
** COURSE SCHEDULE **
4 days course (
9.00am - 5.00pm daily)
21, 22, 27 and 28 March 2018 
16, 17, 21 and 22 May 2018 
---
** MEET THE TRAINER **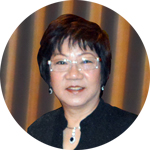 ELIZABETH CHAN, CEO & FOUNDER OF CBLD CENTER
Master of Management (major in HRM), Macquarie University


Council Member, Workforce Development Agency (WDA) Training & Adult Education (TAE) Manpower and Training Council (2011-2013)

Award winner for contributions to national workforce development by SPRING Singapore in 2002

Certified Practising Management Consultant (PMC) by the Singapore Business Advisors & Consultants Council

Certified Gallup Strengths Coach & Trainer
Elizabeth has over 20 years of experience in HR Management & Development and HR training & consultancy. She has developed industry competency maps, competency standards, assessment plans and on-the-job training blueprints for many different industries for SPRING Singapore and WDA, (now known as SkillsFuture Singapore) under the National Skills Recognition System (NSRS) and the Workforce Skills Qualifications (WSQ) frameworks respectively. Having developed and implemented competency frameworks for more than 40 industries, Elizabeth is also a certified on-the-job training facilitator and consultant as well as a pioneer and master trainer for the WSQ Advanced Certificate in Training and Assessment (ACTA) Program.
As a certified Gallup Strengths coach, Elizabeth provides Strength-based coaching services to individuals as well as companies. She believes in empowering people with the right Competencies and Strengths to fly high. Building on the Strengths of individuals, she can cultivate high-performing teams by working with them to leverage on each other's Strengths to achieve team and organizational goals, as well as to bring the organization to higher levels.
---
** Terms and Conditions **
CBLD Center ("The Company") reserves the right to refuse to register or admit any participant, and to cancel or postpone the course or seminar if it deems fit. We will inform participants of any changes prior to class.

Please register 2 weeks before course date to be guaranteed a seat.

Any funding or claiming of SkillsFuture credits need to be informed during registration. 

Payment must be made directly to CBLD Center via cheque or cash or over the counter payment.

This course is eligible for SkillsFuture Credit. All Singaporeans aged 25 and above can use their $500 SkillsFuture Credit from the government to pay for a wide range of approved skills-related courses. Visit www.skillsfuture.sg/credit for more information.

UTAP is a training benefit for NTUC members to defray their cost of training. NTUC members enjoy 50% unfunded course fee support for up to $250 each year when you sign up for courses supported under UTAP. Visit https://goo.gl/e2EHdB for for more information.

Allocation of seats is on a first-come first-serve basis and limited seats for each event.

Program Enquiries: rhea_latina@cbld-center.com (Rhea Latina - Program Consultant)

Please kindly provide a valid email address and contact number during your registration.

For any enquiries, do contact us at +65 6339 9272 or marketing@cbld-center.com.sg.
Save This Event
Where

140 Paya Lebar Road, #06-05/06
AZ @ Paya Lebar
Singapore, Singapore 409015
Singapore

Organiser
Center for Competency-Based Learning and Development (CBLD Center)
The Center for Competency-Based Learning and Development (CBLD Center) was set up in April 2007 as a one-stop resource center providing agencies, organizations and individuals with a complete range of services relating to competency-based learning and development and human capital management. In addition, CBLD Center is a training provider appointed by the Singapore Workforce Development Agency (WDA) or Skillsfuture Singapore (SSG) for: 


(1) Human Resource WSQ Programs which also focus on training HR Professionals to develop and implement a competency-based framework within the organization for HR management and development.


(2) the Environmental Cleaning WSQ, focusing on the skills development for the Cleaning Industry at the national level. CBLD Center is WDA's appointed Program Partner for WSQ Qualifications in Environmental Cleaning at the Certificate, Higher Certificate & Advanced Certificate levels.


The company is now privately owned and managed by Ms Elizabeth Chan, who has more than 10 years of experience helping agencies and organisations in developing and implementing competency frameworks. Together with her team of dedicated professionals, she has grown CBLD Center to be a front runner in the competency-based training and consultancy industry. 


During the span of the last 4 years, since the inception the company has established itself to be a reputed training and consultancy firm providing high quality competency-based training programs and consultancy services.  It also prides itself in having a pool of highly qualified and dedicated trainers.  In 2010, it has set up two training centers to support its ever growing client base. CBLD Center currently employs more than 50 staff, associate trainers and consultants.

WSQ HR - Develop & Implement In-house Competency & Career Pathing Framework (DICCF)