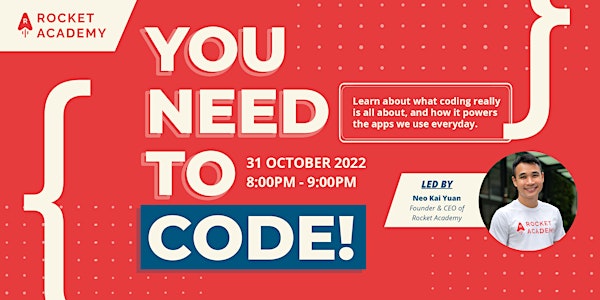 You Need to Code! An Introduction to Coding and Software Development
Intro to coding and software development for beginners. Kai, founder of Rocket Academy will be happy to answer all your questions!
About this event
Have you ever wondered how apps are made or whether coding may be for you?
Join us for a group session where Kai explains what coding is and how it powers the apps we use daily! Kai will answer your questions and give you honest advice on how to navigate your interest in coding. If you are keen to pursue a career in coding, Rocket Academy offers all the courses you will need to learn and get a job as a software engineer.
Hope to see you there!