Sales Have Ended
Registrations are closed
We are sorry that all tickets have been sold out. However, we can put you on our waiting list. You will be informed once a slot opens up.
Event Information
Location
Changi Beach Car Park 7
Singapore
Sales Have Ended
Registrations are closed
We are sorry that all tickets have been sold out. However, we can put you on our waiting list. You will be informed once a slot opens up.
Description
About the event
Did you know that millions of metric tonnes of waste find their way into the world's oceans every year? And a huge chunk of that is made up of plastic – bags, toys, containers, bottles and cigarette filters, just to name a few.
All these pose a threat to marine life, as fish, turtles, otters, dolphins, crabs and other sea creatures end up ingesting or getting tangled up in this waste, which can lead to their death.
What's more, these plastics, microplastics and debris litter the oceans' surface forming garbage patches, sink to the ocean floor or wash up on the coasts of our mainland and islands, all the while releasing toxins and chemicals.
The environment and marine ecosystems are suffering, and our children and future generations will not have a healthy ocean and its animals to enjoy in the future.
You can help. Join us for a family-oriented beach cleanup.
Date: Saturday, 23rd September 2017
Time: 8.00 - 9.30am
Venue: Changi Beach. Meeting point near BBQ pit 20. Nearest parking is at Changi Beach Car Park 7.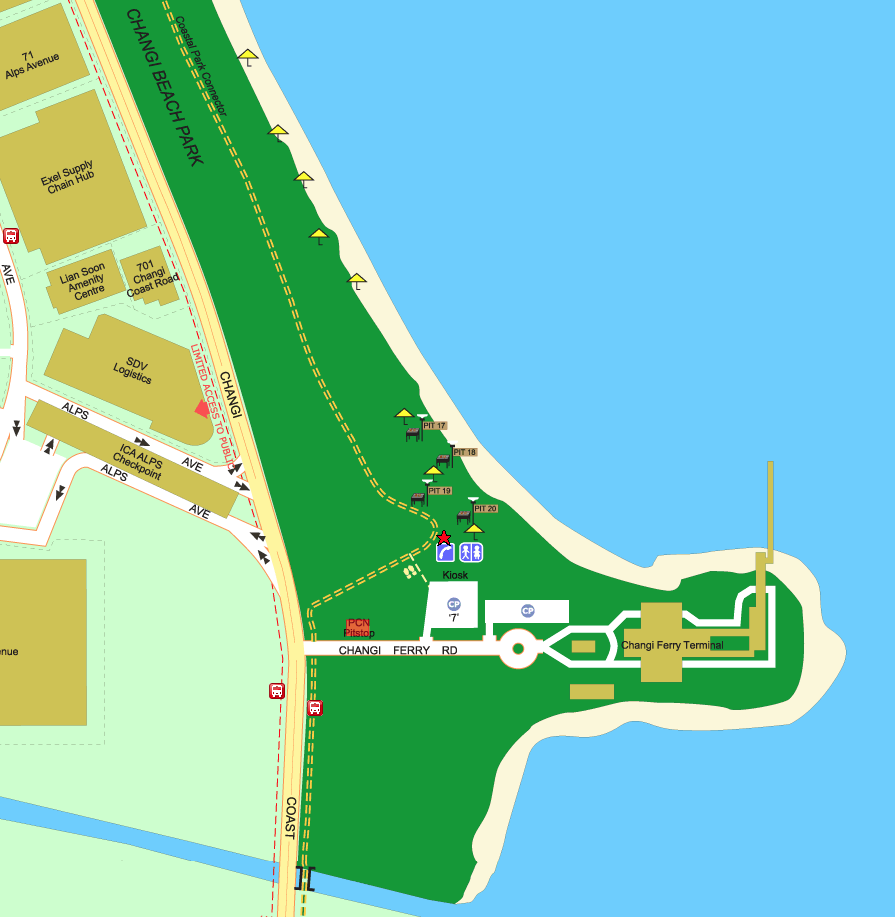 You will be part of the hundreds of thousands of International Coastal Cleanup volunteers all over the world to collect, categorise and count the pieces of marine debris found on the beaches and coasts that day.
The data collected will serve to educate the public on marine debris issues and to encourage positive change by submissions to governmental and international organisations that will reduce debris in waterways, enhance aquatic environments and protect our wildlife.
Important
This event is catered for families. Parents with young children (12 years old and below) are especially welcome.
Children MUST be accompanied by at least one parent. For safety reasons, we only allow a maximum of two children per parent.
There is no minimum age - as long as you think your child can benefit from participating in the event, we welcome you.
Every family group or parent-child/children group needs only one ticket.
All participants MUST wear covered shoes for the event. Please understand that we WILL turn away participants who are not wearing covered shoes on the day.
We will provide gloves, trash bags, data cards, pens and a clipboard. You are welcome to bring your own tongs if you prefer to use them during the cleanup.
Please bring along sunblock, insect repellant and enough water to hydrate yourselves and the children during the 1.5-hr event.
We will email further details to registered participants closer to the date.
Date and Time
Location
Changi Beach Car Park 7
Singapore