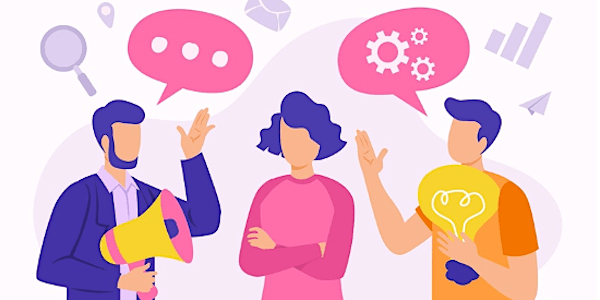 Youth Communication Skills Workshop - SMII20230615CS
Learn communication skills through mindfulness and group participation!
Date and time
Thu, 15 Jun 2023 14:00 - 16:00 +08
Location
Brahm Centre Simei @ 148 148 Simei Street 1 #01-121 Singapore, 520148 Singapore
About this event
WHAT?
Communication is key to building long-lasting, meaningful relationships in our lives. Our communication skills workshop is for youths between the ages of 13 and 18. Essential communication skills such as conversation starters, active listening and using appropriate communication channels will be covered in the program. It is recommended for youths who want to improve their abilities to communicate with people in various social situations. These group sessions will be conducted in a fun and relaxed manner, with plenty of opportunities for application (e.g., through role play and group work). Move towards happier and healthier living with us!
What to bring:
• Your own drinking water& writing materials
WHO?
This course is for youth between the ages of 13 – 18 years.
WHEN?
Thursday, 15 June - 2pm- 4pm
WHERE?
Brahm Centre Simei @ 148
Blk 148, Simei Street 1 #01-121, Singapore 520148
Trainer:
Carissa Soh is a former MOE educator and school counsellor, and has worked with youths from a variety of backgrounds and needs. Aside from post-graduate qualifications in education and school counselling, she also holds a Master of Creative Arts Therapy (MCAT) from the University of Melbourne, specializing in Dance Movement Therapy. Carissa is currently practicing as a Dance Movement Therapist and she also manages the Youth and Internship programs at Brahm Centre. She hopes to promote mindfulness as a healthy coping tool for all.
About the organiser
Brahm Centre is a leading course provider of a wide range of science-based mindfulness programs to reduce stress and enhance well-being in today's fast paced world. We have worked with healthcare agencies, schools and corporations to equip employees, parents and students with mindfulness tools to help them stay physically and mentally well. 
Course graduates may enhance their practice by joining our weekly mindfulness clubs. Furthermore there are free regular health talks conducted by healthcare professionals and qualified speakers open to the public.
Launched in 2012 as a charity that aims to promote happier and healthier living, Brahm Centre is a full member of the National Council of Social Services and an Institution of Public Character.
Come begin your mindfulness journey with us. 
Please note that all course registrations are NON-refundable. Transfer of selected mindfulness courses is subject to a $30 transfer fee and a $10 admin fee for a mindfulness make-up class. There are NO transfers or make-up classes available for all other courses.