Zentangle is a form of 'modern meditation' that relieves stress and anxiety.
About this Event
The Zentangle Method is an easy-to-learn, relaxing, and fun way to create beautiful images by drawing structured patterns. It came about as a result of the "accidental" merging of English calligraphy and patterns by Maria Thomas and Rick Roberts.
Zentangling will allow your creativity to flow and help enhance your right brain. As this art requires awareness and presence, it will also train your mind to become calmer and more concentrated.
The instant result of completing a Zentangle art is often a sense of disbelief and satisfaction.Quotes in Zentangle: "There are no Mistakes, only Opportunities.", "Anything is possible, One stroke at a time."
In this course, we will be using black ink on white tiles. By the end of the 8-week course, you can expect to learn
• The 8 basic steps of the Zentangle® method
• To draw more than 20 tangles with guided steps
• Various tangling techniques and principles
Come and learn how to tangle with us.
Who should attend this course?
This class is suitable for all ages and requires no artistic background. As long as you can hold a pen, you have the ability to draw! "Anything is Possible, One Stroke At a TimeTM".
Schedule
Dates: 9 April, 16, 23, 30 April, 7 May, 14 May, 21, 28 May (Friday)
Time: 2pm - 4pm
No. of sessions: 8
**Minimum 10 students to start class
* All Art Materials are included.
_______________________________________________________________________________________
Course Fee: $280 |$56 for seniors eligible for National Silver Academy (NSA) subsidy*
*NSA subsidy is for Singaporeans and Permanent Residents aged 50 and above.
In addition to NSA subsidy, course fee may be offset by SkillsFuture Credit (SFC).
First, course participants are to make payment for the course through Brahm Centre Eventbrite page.
They should claim with SFC before the course start date through the SkillsFuture portal. Click for steps to submit SFC claim.
Brahm Centre will reimburse the amount that is successfully claimed upon receipt of the funds from SFC.
Notes:
Please note that payments for courses are non-refundable.
Do ensure that you are able to attend the first session of the course before registering for the course as you will not be allowed to continue with the course should you miss the first session.
Request for transfers or make up-classes for selected mindfulness courses are subjected to availability and fees of $30 for transfers and $10 for make-up are applicable.
Instructor's profile
Adeline Ho, a Compliance Consultant by profession, is open to various holistic healing methodologies. She finds and engages in Zentangle® which has a therapeutic effect. Now, a Certified Zentangle Teacher (CZT), she teaches Zentangle® as a form of meditative art.
Some of Adeline's sample work :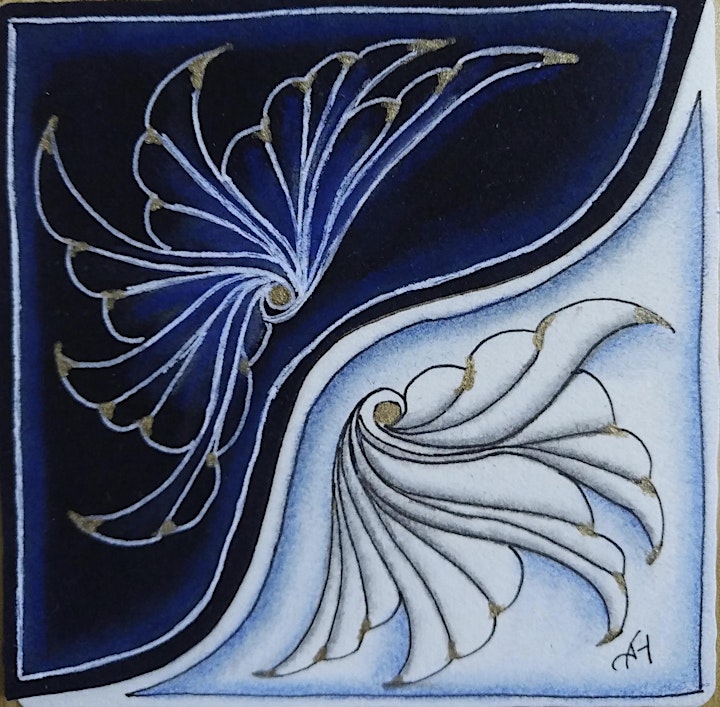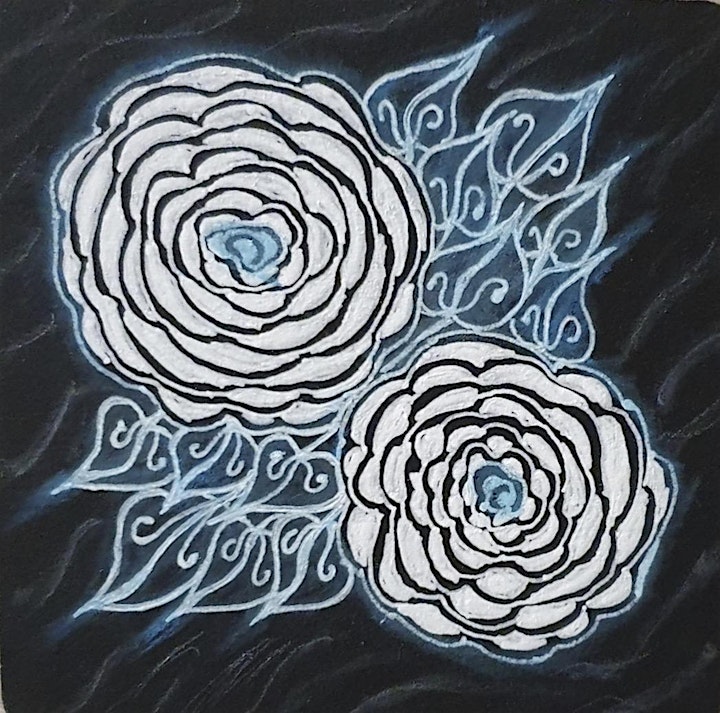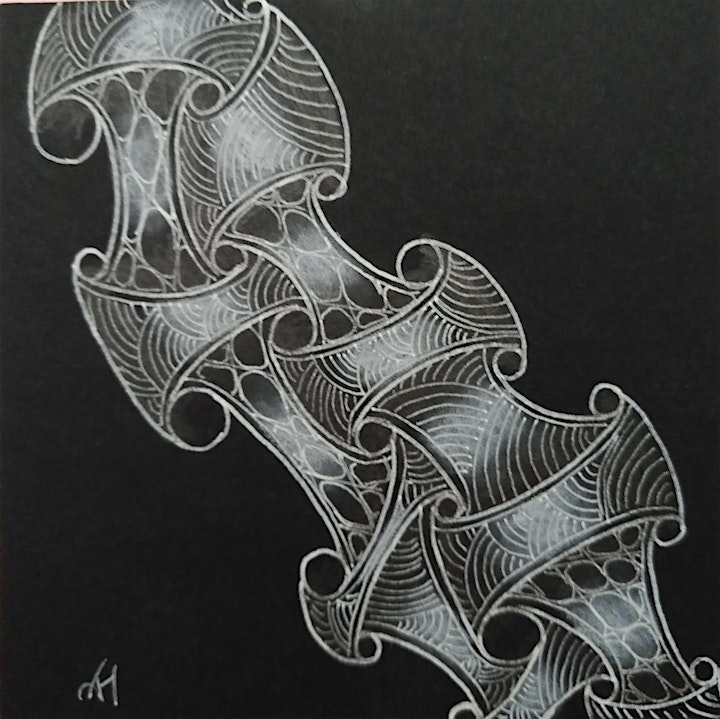 Some of the students' work :