Zentangle Art Course starts Oct 16 (8 sessions) - Hybrid @ MacPherson
Zentangle is a form of 'modern meditation' that relieves stress and anxiety. It also develops creativity and increases self-confidence.
Refund Policy
Contact the organiser to request a refund.
About this event
The Zentangle Method is an easy-to-learn, relaxing, and fun way to create beautiful images by drawing structured patterns with a combination of dots, lines, simple curves, S-curve, and orbs.
Zentangle Method is a series of simple practical steps designed to help us create beautiful art.
We will create art "one step at a time" without focusing on the outcome. It is an enjoyment where each stroke at a time helps shift our focus on every moment. You just need to know the steps which will result in a delightful surprise.
As you learn the Zentangle Method, you will experience increased awareness, creativity, self-confidence, calmness, and a sense of well-being. Life is an art form and each of us is an artist. The Zentangle Method is an elegant metaphor and model for inspiring deliberate artistry in life. It is a life skill that we could practice in our daily lives to achieve a calmer and joyous lifestyle.
During this course, you will learn the Zentangle Method in a well-paced and structured manner that leads you to turn your gaze inward, allowing yourself to discover your inner talent, creativity, and calmness.
Come and learn how to tangle with us.
In this course, we will be using black ink on white surface. By the end of the 8-week course, you can expect to
Learn the 8 basic steps of the Zentangle® method
Learn to deconstruct patterns you see in your daily life
Learn various tangling techniques
Practice how to record tangle patterns and use the list for reference after the course
Learn and practice more than 20 tangles
Experience voice guided tangling
Integrate tangling as part of living mindfully
Who should attend this course?
This course is suitable for everyone, no art background needed. As long as you can hold a pen, you have the ability to draw! "Anything is Possible, One Stroke At a Time TM ".
Schedule
Dates: Oct 16 - Dec 4 |Saturdays
Time: 10am - 12pm
No. of sessions: 8
Minimum 10 students to start class
**All Art Materials included
_______________________________________________________________________________________
Course Fee: $280 |$56 for seniors eligible for National Silver Academy (NSA) subsidy*
*NSA subsidy is for Singaporeans and Permanent Residents aged 50 and above.
In addition to NSA subsidy, course fee may be offset by SkillsFuture Credit (SFC).
First, course participants are to make payment for the course through Brahm Centre Eventbrite page.
They should claim with SFC before the course start date through the SkillsFuture portal.
Brahm Centre will reimburse the amount that is successfully claimed upon receipt of the funds from SFC.
Notes:
Please note that payments for courses are non-refundable.
There are no make-up lessons if you miss any session.
If you miss the first session, you are allowed to proceed with the course. However, the trainer is not obligated to do a recap during the second session.
If you miss both the first and second sessions, you will not be allowed to proceed with the course
Instructor's profile
Samantha Lee is a Certified Zentangle Teacher TM(CZT®) and Japan Pastel Hope Art Association Instructor. She started learning Zentangle® and Japanese Pastel Nagomi Art as a hobby in 2015 and fell in love with the method and discovered that she has an artistic flair.
She discovers the inner calmness and joy while practicing these art forms. These art pieces are inspiring and at the same time joyful to those who see them.
She believes that everyone has the talent and potential yet to be discovered and would like to spread the love and joy through teaching Zentangle® and Pastel Nagomi Art.
Some of students' sample work: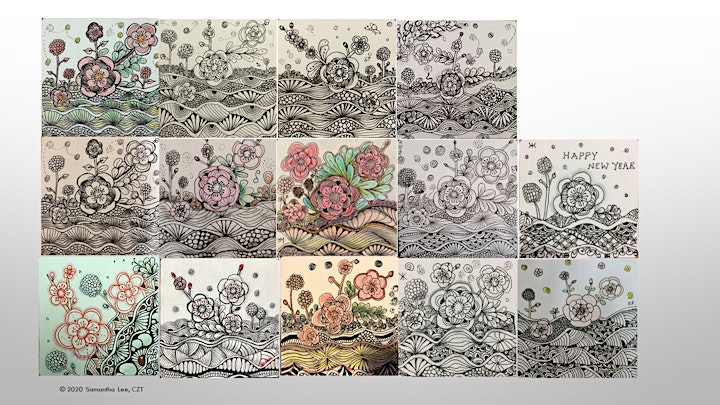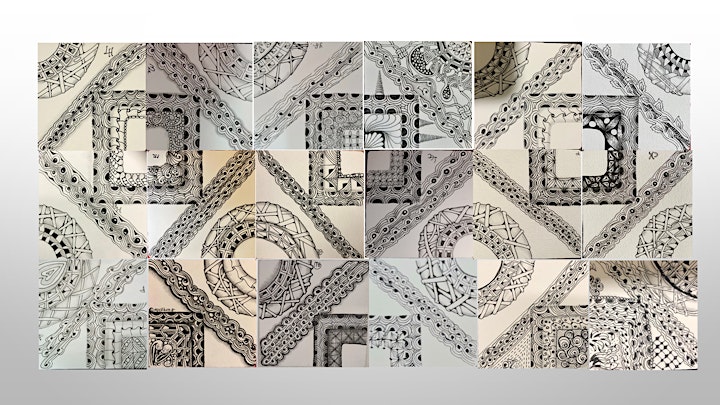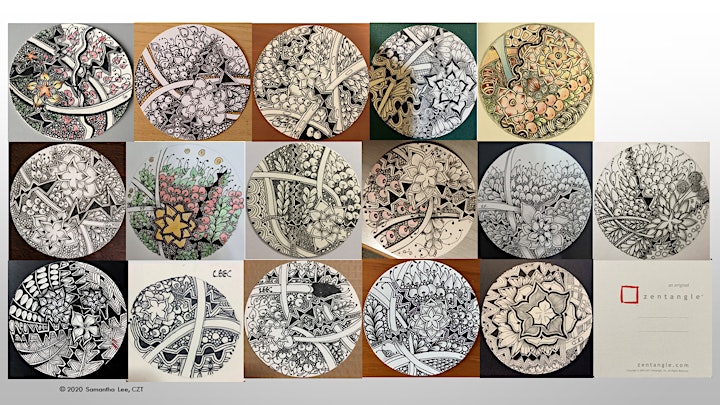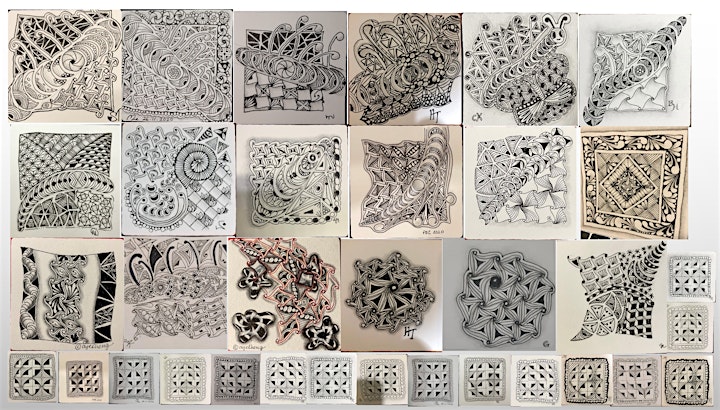 Some of Samantha's sample work: