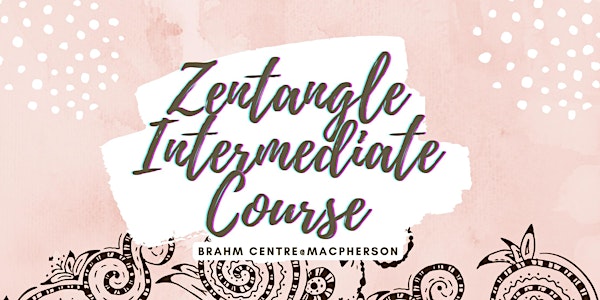 Zentangle Intermediate Course by Adeline Ho - MP20221007ZIC
Access your inner reservoir of creativity and imagination with new tangles and Zentangle Inspired Art
When and where
Location
Brahm Centre @ MacPherson 55 Pipit Road #01-01 Singapore, 370055 Singapore
About this event
This Zentangle course is open to people who have taken at least 3 hours of training on the Zentangle method from a Certified Zentangle Teacher, understand the basic concepts of the method, and have experience drawing at least 8 tangles.
WHAT?
From the basic Zentangle course, you would have discovered or experienced how the Zentangle Method increases your creativity, reduces your stress, and the ability to create something unexpected and beautiful in about 15 minutes. Focusing on each stroke without worrying about what to do next and the end result is always amazing with Zentangle Art.
In this intermediate course, you will continue to access your inner reservoir of creativity and imagination with new tangles and Zentangle Inspired Art
WHEN?
Friday, 7 October - 2pm-4pm
Friday, 14 October - 2pm-4pm
Friday, 21 October - 2pm-4pm
Friday, 28 October - 2pm-4pm
Friday, 4 November - 2pm-4pm
Friday, 11 November - 2pm-4pm
Friday, 18 November - 2pm-4pm
Friday, 25 November - 2pm-4pm
No. of sessions: 8
WHERE?
Brahm Centre @ MacPherson
Minimum 10 students to start class
**All Art Materials included in the course fee.
_____________________________________________________________________________________________
Course Fee: $320 | $64 for seniors eligible for National Silver Academy (NSA) subsidy*
*NSA subsidy is for Singaporeans and Permanent Residents aged 50 and above.
In addition to NSA subsidy, course fee may be offset by SkillsFuture Credit (SFC).
First, course participants are to make payment for the course through Brahm Centre Eventbrite page.
They should claim with SFC before the course start date through the SkillsFuture portal.
Brahm Centre will reimburse the amount that is successfully claimed upon receipt of the funds from SFC.
Notes:
Please note that payments for courses are non-refundable.
There are no make-up lessons if you miss any session.
If you miss the first session, you are allowed to proceed with the course. However, the trainer is not obligated to do a recap during the second session.
Instructor's profile
Adeline Ho, a Compliance Consultant by profession, is open to various holistic healing methodologies. She finds and engages in Zentangle® which has a therapeutic effect. Now, a Certified Zentangle Teacher (CZT), she teaches Zentangle® as a form of meditative art.
Sample work from Adeline: