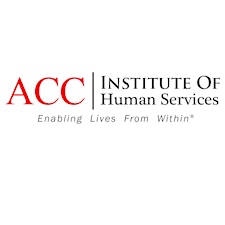 ACC Institute of Human Services
Established in 2003, ACC is a leading institute of higher learning specializing in human services training and education programmes. ACC offers a wide range of courses on counselling and psychology leading to Certificate, Diploma and Specialist Diplomas.
We also organise training workshops by established trainers in counselling, psychotherapy and psychology to cater to the needs of counsellors, psychologists and other helping professionals.
ACC Institute of Human Services • Singapore, Singapore
$235