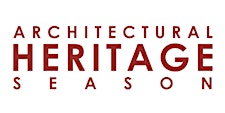 Architectural Heritage Season by URA
The Architectural Heritage Season (AHS) is an annual festival that celebrates Singapore's built heritage and well restored buildings. Beyond growing professional skills in the area, the AHS is a celebration for the community and an oppportunity to raise awareness for URA's conservation work.
The Urban Redevelopment Authority is Singapore's land use planning and conservation authority. Our mission is to make Singapore a great city to live, work and play. We strive to create a vibrant and sustainable city of distinction by planning and facilitating Singapore's physical development in partnership with the community.
Sorry, there are no upcoming events