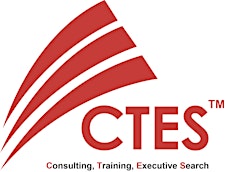 CTES Consulting Pte Ltd
CTES Consulting is an Executive Search and Recruitment firm with strong years of experience partnering with organisations in search of talents. With our extensive recruitment and industry expertise, CTES has a deep understanding of the business needs and priorities of organisations and our commitment to excellence drives us to provide impeccable recommendations of suitable and proficient candidates to take on available vacancies. We are actively recruiting candidates who are searching for new career opportunities and to provide a seamless match between our candidates' career aspirations and our clients' talent requirements.
More than that, CTES embraces a 360° customer care ethos and this division focuses on our clients and candidates and their challenges. We specialize in business process outsourcing for our clients and for our candidates, we provide career counselling and personal advisory on presentations, image consulting, interpersonal communication and relationship management. We ensure that organizations can stay abreast in dynamic business landscapes and the candidates' best selves are presented in their job search.
EA License No.: 07C3481