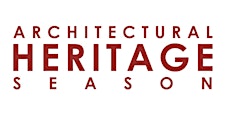 Day Out at Kampong Glam - An Architectural Heritage Season 2018 Event
As part of the annual Architectural Heritage Season, we are celebrating all things 'Kg Glam' on 24 November 2018. Enjoy walks led by personalities, listen to talks on the many facets of this historic district or participate in activities that showcase the trades of the area. There is something for everyone! Sign up for events here!
The Urban Redevelopment Authority is Singapore's land use planning and conservation authority. Our mission is to make Singapore a great city to live, work and play. We strive to create a vibrant and sustainable city of distinction by planning and facilitating Singapore's physical development in partnership with the community.
Sorry, there are no upcoming events