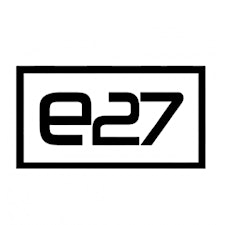 e27
e27 is your go-to platform for insights, connections, talents and funding opportunities, with a vision to empower entrepreneurs with the tools to build and grow their businesses across APAC.
Year on year, e27 refreshes our flagship conference and trademark early-stage startup programme - Echelon Asia Summit and TOP100 APAC - to engage the APAC market by taking our Roadshow to over 15 cities. This serves to facilitate the cross border engagement and growth of the most promising startups with the support of industry leaders (including governments, tech corporates and community leaders). 
Tech News e27.co 
ECHELON Conferences https://e27.co/echelon
Weekly Newsletter https://e27.co/signup
Twitter twitter.com/e27co
Facebook facebook.com/e27
Google+ bit.ly/e27_gp
LinkedIn https://www.linkedin.com/company/404308/  
Apart from our homegrown events Echelon Asia Summit and TOP100, e27 also organises multiple offline events for external clients across the region all year round, the most recent being Singapore Demo Day for Taiwan Accelerator and Thailand and Malaysia Roadshow for MOIBA (Korea).
Contact us at contact@e27.co and engage@e27.co  to explore opportunities for media exposure and collaborations or just to say hi! 
Sorry, there are no upcoming events