Eco-Business and Danfoss

Eco-Business is the leading media company serving Asia Pacific's clean technology, smart cities, responsible business and sustainable development community. Our platforms include the award-winning Eco-Business.com site which attracts more than 120,000 high-level visitors every month and a weekly newsletter that is emailed to over 88,000 subscribers. We offer a wide range of content and marketing services, including online advertising, custom publications, market research and whitepapers, multimedia production, consultancy, training and high-impact bespoke events catered to deepen discussions on sustainability.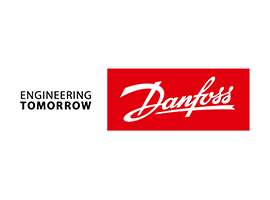 Danfoss engineers advanced technologies that enable us to build a better, smarter and more efficient tomorrow.  In the world's growing cities, we ensure the supply of fresh food and optimal comfort in our homes and offices, while meeting the need for energy-efficient infrastructure, connected systems and integrated renewable energy. 
Our solutions are used in areas such as refrigeration, air conditioning, heating, motor control and mobile machinery.
Our innovative engineering dates back to 1933 and today Danfoss holds market-leading positions, employing 28,000 and serving customers in more than 100 countries.