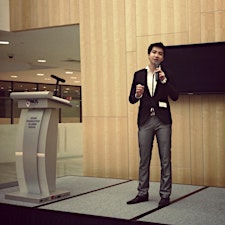 Emerge Creatives

Daniel Ling has more than 10 years of design thinking experience and has moulded himself to be a "designer in a business suit"- strong in the design thinking process and yet relevant to the financial and business industry. He is an effective human factors designer- in areas of space, product and visual architecture for end users.
 
He heads the Experience Design Team for Income and previously DBS and OCBC, he spearheaded key projects in branch, digital and innovation for leading financial industry. He has facilitated and conducted training to over 300 professionals across government, MNCs and schools. 
​
He also founded his own company Emerge Creatives from scratch-  design thinking training and consultancy firm which aims to train and empower professionals and individuals with design thinking skills and mindsets on problem-solving, innovation and customer experience. 
He authored the Complete Design Thinking Guide for Successful Professionals and the book is sold worldwide via Amazon, iTunes, Kinokuniya and MPH. 
Port Venues • Singapore, Singapore
$880