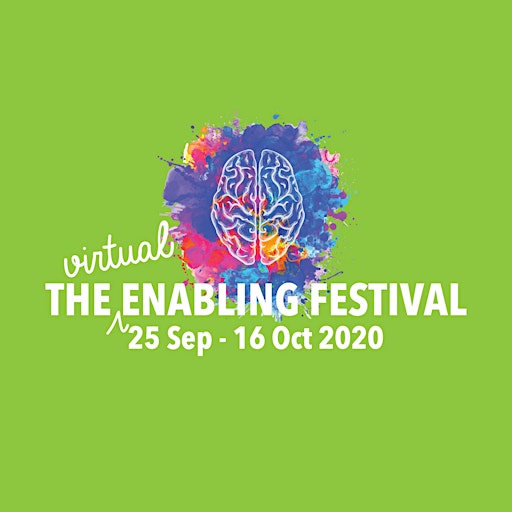 Enabling Festival 2020
In its third instalment since 2018, Enabling Festival sets out to reach more people than ever this year, in spite of the current limitations due to the pandemic. We are going viral – yes, all festival activities this year will be accessible online, so participants and visitors alike can receive the guidance, inspiration and support that they require from the comfort of their own homes, safely and surely.
Inspired by like-minded organisations and individuals who continue to support EnableAsia, we want to continue to generate awareness - aimed to engage, empower, enable and educate to inspire through this online platform.
Do You See What I See?
Not many of us will know what it feels like to live with the knowledge that our brain can play tricks on us and that we may see and perceive things entirely differently from everyone else. This is because we see the world based on our own lens and not through the perspective of people living with dementia, who are beset with visual obstacles and more.

SIGHT will be the focus for the Enabling Festival 2020.

The theme "Do You See What I See?" hopes to invite "You" the participants and visitors to see what "I" the caregiver, the people with dementia and organisers and friends of the festival "See".

Though virtual, our festival will continue to feature works by professional speakers, caregivers' chat, thought-leaders' sharing, theatre, music, films, family-friendly activities and much more. The festival harnesses the Arts, Theatre, Music & Design to provide creative solutions, challenge traditional definitions and common misconceptions about dementia.

Participants and visitors will not be alone in this experience! We hope that the Enabling Festival 2020 will strengthen the sense of community amongst caregivers of people with dementia, who may feel more isolated than ever during this time.

Join us for the Enabling Festival 2020, supported by The Majurity Trust, the Agency for Integrated Care and organised by EnableAsia.

Visit www.enableasia.org for more information on the programmes.

Sorry, there are no upcoming events