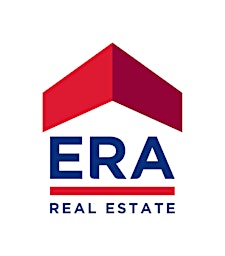 ERA Realty Network Pte Ltd
About ERA
ERA Realty Network Pte Ltd (ERA) has been setting and redefining industry standards through the pioneering of real estate concepts, technologies, initiatives and services since its inception in 1982. ERA is a wholly-owned subsidiary of SGX Mainboard Listed, APAC Realty Limited.
Headquartered in Singapore, ERA Asia Pacific has a vast network of offices throughout the Asia Pacific region with over 17,818 associates spanning across 9 other countries: Cambodia, China, Indonesia, Japan, Korea, Malaysia, Thailand, Taiwan and Vietnam. In February 2019, APAC Realty announced its acquisition of the ERA master franchisor for Indonesia and also taking direct ownership of the Thailand ERA master franchise through a partnership.
In Singapore, we are one of the largest real estate agencies with over 6,900 associates, providing a diverse range of professional services and solutions for: Private and HDB residential resale, residential leasing, project marketing, commercial and industrial, property management, auction, valuation and research.
Through extensive network, innovative technological tools and refining the Ultimate Agent Training Programme, a series of specially curated training courses developed for ERA associates, over the years, ERA is able to revolutionise their associates' skills, equip them with the latest trends and insights of the property market, and help them stay ahead of the competition.
Recent accolades are testaments to the company's diligence - ERA was awarded the most coveted award in the industry - 5-Star Real Estate Agency (Single Office) by Asia Pacific Property Awards (2019); Top Property Agency by Influential Brands (2018); Most Innovative Real Estate Agency by SBR Listed Companies Awards (2018); Favourite Real Estate Agent (Gold) Award by Expat Living Readers' Choice Awards (2018); and also Marketing Agency Excellence Award at EdgeProp Singapore Excellence Awards in 2018. For more information, visit https://www.era.com.sg
Sorry, there are no upcoming events