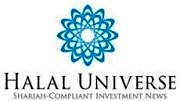 Halal-U.com
Halal Universe, or Halal-U.com publishes news and proprietary intelligence on a wide spectrum of financial assets including equities, REITs/real estate, gold, foreign exchange, unit trusts, consumer finance, private equity and Islamic insurnace in the Shariah-compliant space for retail investors.
Halal-U was officially launched on November 17, 2012. The news portal has, to date, received in excess of 5 million hits with top readership coming from Singapore, Australia, the U.S., U.K and Malaysia.
Halal-U.com is published by Al Jannah Group, a media and events company, incorporated in Singapore.
Sorry, there are no upcoming events