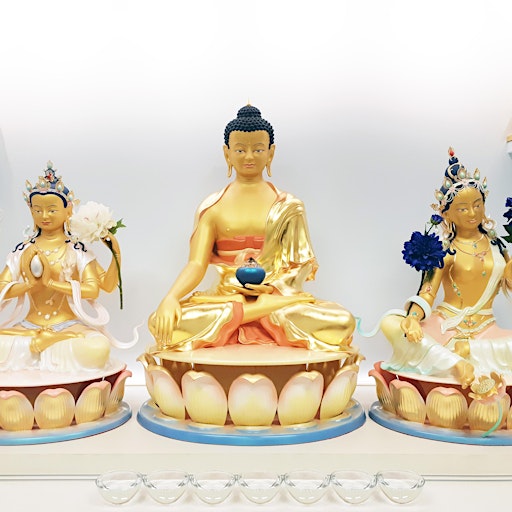 Kadampa Meditation Centre Singapore
Kadampa Meditation Centre Singapore at 18B Keong Saik Road is a precious sanctuary of peace in the middle of this bustling city.
The Centre offers a full range of meditations, teachings and retreats, which offer practical advice from Buddha to help people make their daily life happier. Study Programmes are also available for those who wish to deepen their understanding or train as Buddhist teachers. With its magnificent statues, tranquil atmosphere and modern Buddhist bookshop it is a perfect destination for anyone seeking peace, relaxation and inspiration.
Modern Buddhism is a special presentation of Buddha's teachings for the modern world that shows how Buddha's advice on wisdom and compassion can benefit anyone in modern society regardless of age, race, gender or faith.