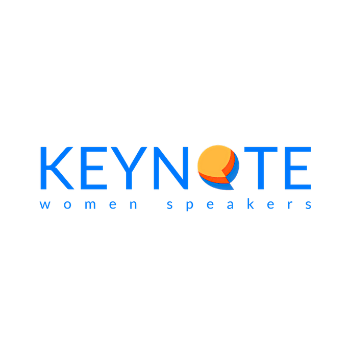 KeyNote Women Speakers
KeyNote Women Speakers is the world's leading directory of female public speakers. Founded in Singapore in 2017, KeyNote is a non-profit organisation run entirely by volunteers.
At KeyNote, our aim is simple: we want to bring more diversity to stages around the world. We focus on diversity for the simple reason that it increases group intelligence. We have chapters in Asia, US, EU and Oceania. Through its directory, KeyNote offers women speakers who can talk about different topics ranging from Business, Diversity, Equity & Inclusion, Innovation, Future of Work, Health and Wellness, Leadership, STEM, Retail, and more.
KeyNote also offers a highly acclaimed public speaking training programme for those who want to increase their confidence in speaking either at home or at work. Bring more diversity to your next event. Find talented women speakers who are passionate subject-matter experts, covering topics from Leadership, Health & Wellness, to Art and Science – with us at KeyNote!
Sorry, there are no upcoming events