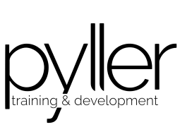 Pyller Training & Development Pte Ltd
At Pyller Training & Development our aim is to collaborate with organizations to recognise the full potential of their workforce by optimizing the performance and capabilities of their people. We provide customized corporate training programs for all levels of organization with a focus on encouraging authentic leadership, communication, emotional intelligence, brain-based learning & development and personal effectiveness.
We create motivational growth in the workplace by equipping participants through education, training and seminars that strengthen and improve workplace skills and corporate atmosphere. Focussing on building mental well-being as the cornerstone of a healthy and organic growth, we combine sustainable learning and personal development coaching to assist participants to get on track and stay on top in achieving their goals.
At PYLLER [\ˈpi-lər\], we have replaced the 'I' with 'Y' to signify our focus on YOU
People make up the largest pillar upon which stands the whole organization. As a training and development firm, we serve as the missing bridge between the people and the corporate entity. Through our unique people-focussed approach, we empower and, more importantly, inspire people to perform better, while helping organizations create an environment that not only foster professional satisfaction but also encourages personal development. Ultimately, we are able to align people's goals with that of the organization's and vice versa, to make sure the best of efforts are invested in the right direction.
Lifelong Learning Institute • Singapore