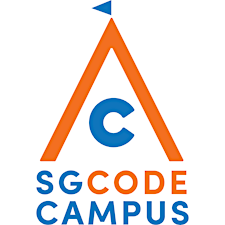 SG Code Campus
School Policies
We can't wait to welcome you on Campus! Before you arrive, here are some of our Campus policies that you need to be aware of.
NO MINIMUM CLASS SIZE
We appreciate that parents need certainty when signing up for classes. Hence, we do not have a minimum class size. In the event that a course has only one sign-up, lessons may end earlier as they are conducted on a 1-on-1 basis. Parents will be informed of any adjustments to the class duration at least 2 days in advance.
CANCELLATIONS & REFUNDS
We strive to maintain a low instructor-to-student ratio for our courses to maximise the learning experience. Hence, seats are limited and we greatly value each and every seat that we offer. If you cancel your registration for any of our courses for any reason whatsoever, the following refund policy applies:
100% full refund if written notice of any cancellation is received by us at least 14 days before the start date of the course.
100% credit refund if written notice of any cancellation is received by us at least 7 days before the start date of the course. 
No refund will be given if written notice of any cancellation is received by us less than 7 days before the start date of the course. 
Please note that credit refunds are valid for 12 months from the date of issue, and can be applied to any other SG Code Campus course (subject to availability) within the validity period. If a course of a lower value is selected as a replacement, no refund of the difference in course fees will be given.
MISSED CLASSES & MAKE-UPS
SG Code Campus offers structured and outcome-driven courses to equip our Code Campers with the necessary programming proficiencies to progress through our learning roadmap. Full attendance for each course is important to ensure that students are able to progress smoothly in their learning journey.
Here's what you need to know if your child misses a class:
Weekly Classes
Each student may receive one free make-up class per course, provided:
A valid medical certificate is presented, or 
If written notice with a valid reason (e.g. school commitments, overseas trips) is given at least 14 days prior to the missed lesson. 
Students may:
Join another class that is being offered within the same period (subject to availability); or
Schedule a one-on-one make-up class, if no alternative classes are available. 
If a medical certificate is not presented or insufficient notice is given, make-up classes will be chargeable at the rates set out below and are subject to instructor availability.
If a student misses two or more classes, we may require that the student completes one of the following options before progressing him or her to the next level:
Attend one-on-one make-up lessons payable at the rates set out below; OR
Transfer to the next available course subject to an administrative charge of $50 per transfer.
No refunds will be processed for any missed classes.

Our make-up class rates are as follows:
Basics 1-X: $80 per hour
Junior Python 1-4: $90 per hour
Principles 1-2: $100 per hour
Principles 3-X: $120 per hour
IB Tutoring (Java): $100 per hour
All make-up classes will be one hour long and timings are subject to instructor availability.
Holiday Camps
Due to the nature of the holiday camp format, we are unable to offer make-up classes during this period. Any alternative arrangements that may be offered out of goodwill (e.g. joining a similar camp at a different location/date/timing) are strictly subject to availability. No refunds will be given if an alternative arrangement cannot be arranged.
WHAT TO BRING
We provide all necessary equipment for students in the classroom, including a Macbook and other hardware devices where applicable. Your child should bring a water bottle and a jacket, as it can get cold in some of our classrooms.
THE PARENT EXPERIENCE
We understand that parents love to see how their kids are doing and what they are up to in class! As part of our efforts to involve parents in their child's learning journey, our team of instructors take the time to personally update parents on their child's progress at the end of each course.
To keep the Campus experience safe, secure and conducive for our students and instructors, parents/guardians are requested to:
Drop off your child 10-15 minutes before class starts to allow them to settle in, and pick them up no later than 10-15 minutes after class ends; 
Wait at the designated "Parent Waiting Areas" near our entrances; and
Kindly refrain from entering staff work areas and classrooms. 
Please note that parents/guardians are solely responsible for the safety of your child before and after class. If your child has any medical conditions that may require special attention, please inform the Code Campus team before the start of the course. In the event of any emergency arising from illness or injury to your child, we may bring your child to the nearest clinic/hospital to seek immediate medical attention. Every effort will be made to notify parents/guardians immediately.
Your cooperation is much appreciated. If you need assistance, please approach any instructor and we will gladly assist you!
EXPLORATORY SESSIONS (FOR 7-12 YEAR OLDS)
At SG Code Campus, we pay very close and deliberate attention to creating the best possible experience for our students. If you're a parent who would like to learn more about our learning philosophy and see if we are a good fit for your child, we gladly invite you to our regular Open Houses where you can join our founders for a fireside chat while your 7-12 year old child attends an exploratory learning session with our instructors. This allows both parents and children to participate in the Code Campus experience and get to know us better! Sign up to be notified about our next Open House here [link to Enquiry Form: https://goo.gl/forms/AJIUDtQJEKCiod5r2].
PHOTOGRAPHY & VIDEOGRAPHY
Please note that photographs and/or videos may be taken during classes or events for educational, training and marketing purposes.
If you do not wish for you or your child to be featured in any educational, training and/or marketing materials, please notify us via email at enquiries@sgcodecampus.com, prior to the start of your child's course with us.