Sheila Wee of Storywise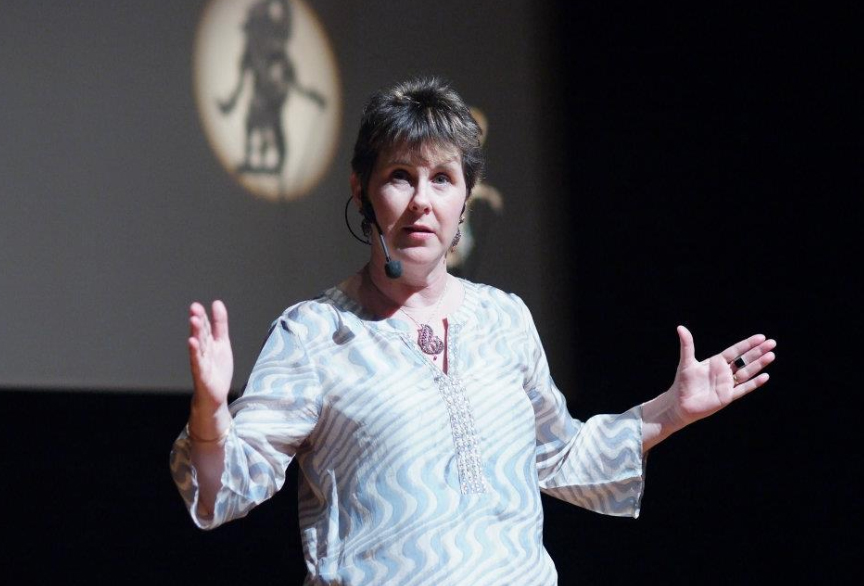 Sheila Wee is a Singaporean professional storyteller, storytelling trainer and story consultant. Because of her work to pioneer the movement to revive the use of storytelling in Singapore, she has been described as a Godmother of Singapore storytelling. Her storytelling has been described variously, as warm, engaging, elegant and captivating.
 Sheila's storytelling experience over the last 19 years has been deep and wide ranging.  She has curated and performed exhibit specific performances for museums, trained tourist guides and docents for museums and art galleries to use storytelling their tours, trained teachers and lecturers to use storytelling in their teaching and corporate, military and civil service leaders in the use of storytelling as an organisational tool.   
Sheila's highly practical workshops have garnered consistently high ratings from participants. In Singapore, her workshop clients include: Lee Kuan Yew School of Public Policy (NUS), Yale-NUS College, NUS Libraries, Singapore Management University, Duke-NUS, Singapore Institute of Technology, ST Electronics (Centre for Management Development), Aventis School of Management, Singapore Tourism Board, The National Gallery, Ministry of Education, Public Service Commission, Singapore Press Holdings, AIA, Nanyang Technological University, National Parks Board, MND, HDB, NParks, EZ-Link and Sentosa Development Corporation.
Sheila also works internationally, and has performed and conducted workshops in Australia, Hong Kong, India, Indonesia, Kenya, Malaysia, Philippines, Thailand, UK and Vietnam.
As well as running her storytelling company Storywise, Sheila is a Director of Story Connection, a non-profit company she set up with fellow storyteller Roger Jenkins, with the aim of stratheing community through storytelling.  Story Connection's major annual events are athe Story Carnival @ Enabling Village and the 398.2 Storytelling Festival. Sheila is also a Founder Member and  the current President of the Storytelling Association (Singapore).
Sheila has been running the Introduction to Storytelling Workshop since 1999.