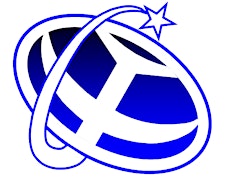 Universal Technology Centre
Universal Technology Centre (UTC) is a knowledge-based organization, founded by a team of Chartered Engineers/ Professional engineers with multi-disciplines. Our expert areas include forensic investigation and failure analysis, structural analysis, building & industrial design, quality improvement, and continuing professional education.
Professional Engineers Board (Singapore) had approved UTC as course organiser in professional training (PEB/APP/CO-00455). After attending UTC's accredited courses, professional engineers can be awarded professional development units (PDU) for fulfilling the renewal requirements of Professional Engineers Board.
UTC had been approved by Singapore government, Expenditure and Procurement Policy Unit and qualified for government projects in EPU/SER/34 (consultancy) and EPU/SER/35 (training) with single contract value up to S$1 million.
UTC's technical competence, high quality reliable reports had been well recognised by many government agencies and societies including Ministry of Defence (Singapore), Republic of Singapore Air Force (RSAF), Defence Science and Technology Agency (DSTA), Singapore Civil Defence Force (SCDF), Ministry of Manpower (MOM), Hyundai Engineering and Construction, Public Utilities Board (PUB), Takenaka (Japan), The Straits Times, SMRT, Courts and China Taiping Insurance, Rajah & Tann etc.
Your benefits with our strength
-  Reliable results and solutions - UTC's team consists of experts in multiple-disciplines with more than 30 years relevant experience.
-  Cost saving – UTC staff directly work with clients, which significantly reduces the costs incurred by heavy overheads and administration, especially in those large organization.
- Short turnaround time - UTC's decision makers are technical experts, no unnecessary administrative interruptions are involved in the works. UTC's staff have abundant relevant experience and solve issues fast.
UTC ensures our clients to receive reliable results and solutions in more efficient and cost effective approach, therefore the issues can be solved effectively. UTC's report can stand up in any occasions including technical litigation in courts.
Sorry, there are no upcoming events